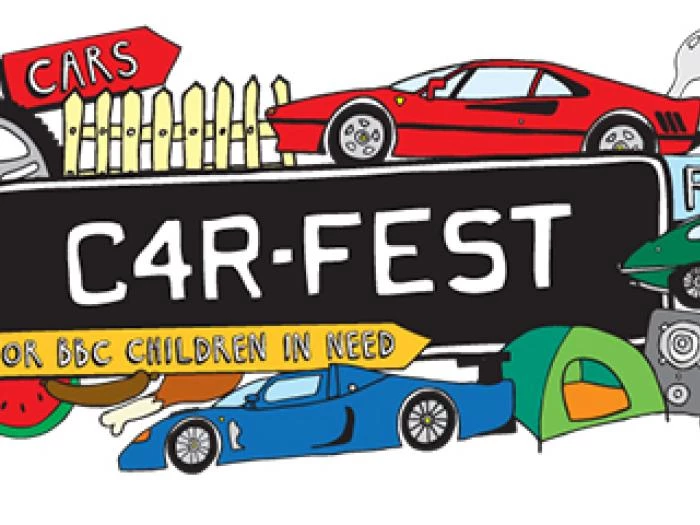 As we plan for the next 10 years of CarFest, our vision is to keep getting bigger and better, with more varied experiences, more inspiration, more great talents and even more kindness. Our 2022 event will be built around SEVEN amazing festivals in ONE. All joining forces at night in our arena full of music, DJs at Club CarFest, our very own Kitchen Disco Stage and lots of stars and surprises.
CarFest North will be returning to Bolesworth Estate, Cheshire on 22nd-24th July 2022
CarFest South will be returning to Laverstoke Park Farm, Hampshire on 26th-28th Aug 2022
Welcome to...
Cars at CarFest: Where it all began... honouring hero drivers, hero brands and hero cars... Past, present, and future . all raising millions for children's charities.
StarFest: This year, StarFest is more than just a stage... it's a brand-new area, where you can meet the stars, walk the red carpet and even experience what it's like to be in the director's chair at our TV, Film, Book and Comedy festival!
WellFest: This festival can help you on your journey towards a healthy mind, healthy body and healthy spirit... Plus our Well Being Marketplace gives you the opportunity to buy all the fitness products, healthy food, books and other essentials for your journey to a balanced and positive year!
The Great British FoodFest: the perfect place for foodies, where we celebrate everything great about British Food... from favourite regional produce, to celebrity chefs and the country's favourite delicacies. Come along to our Kitchen Stage, Food Workshops, the Kitchen Table and Britain's Best Farmers Marketing to be immersed into our wonderous world of food!
KidsFest: All brand new for this year with the Children In Need Stage featuring not just Pudsey and Blush, but a host of CBBC and CBeeBies favourite presenters, characters and shows brought to life throughout the day! Plus all your favourite family activities, including arts & crafts workshops, giant games, toys, and inflatables, our silent disco and so much more...

- RetroFest: Take a walk down memory lane...Step back in time and discover the world from the past, with cars, music, fashion and toys from the good old days.

- AdventureFest: After a year of staycations, why not join us on a globe-trotting adventure across the continents and take a chance to discover the great outdoors!

FIRST RELEASE OF OUR MAIN STAGE MUSIC ACTS
* Nile Rodgers & CHIC * Natalie Imbruglia
* Sister Sledge * Richard Ashcroft
We are delighted to reveal some of the amazing acts and bands that will be joining our Main Stage line-up for 2022! We will be welcoming CarFest favourites from the past as well as some up and coming artists, that will be gracing the CarFest stage for their very first time next year. We will be revealing even more music acts, famous famous and legends over the next week, so keep a close eye on our socials to be first to hear!
Tickets for both CarFest North and South will be go on sale at 8am on Thursday 18th November!
Take a scroll through our Ticket Types & Prices and Ticketing Tips to make sure that you are fully prepared for when tickets go on sale. Please note some of our policies have changed this year so make sure to have a careful look through our website & FAQs. https://carfest-news.com/3684-17R0Y-3T5FQA-S2R8Y-1/c.aspx
TICKET TYPES & PRICES https://carfest-news.com/3684-17R0Y-3T5FQA-S2R94-1/c.aspx
TICKETING TIPS https://carfest-news.com/3684-17R0Y-3T5FQA-S2R92-1/c.aspx
TIMOTHY TAYLOR'S IS BACK RUNNING THE BARFEST ARMS!
We are excited to announce that our sponsor Timothy Taylor's will be back at CarFest 2022 to recreate the perfect pub garden atmosphere! Serving their award-winning cask ales, lagers, wines, spirits and soft drinks at The BarFest Arms, they are ready to celebrate another beautiful summer.
Take a look through our CarFest 2021 Gallery : https://carfest-news.com/3684-17R0Y-3T5FQA-S2R96-1/c.aspx
Contact Team CarFest : https://carfest-news.com/3684-17R0Y-3T5FQA-S2R9A-1/c.aspx
WeLoveTattenhall