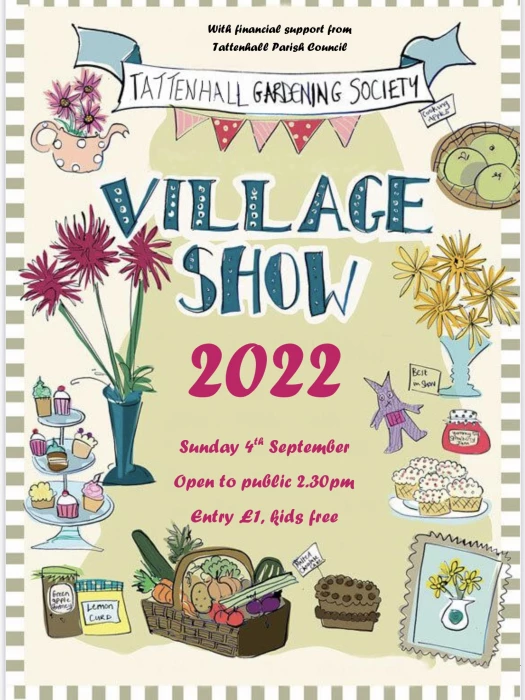 Gardening Show Schedule
The Show Schedule is now available and a copy is attached, together with the entry form. (See the links at the end of this article). Please note we will not be printing copies this year, but if you do not have access to a printer please let us know and we will get a print copy to you. It may be that you only need the entry form printing and can view the schedule itself. The committee are printing these copies themselves, so please don't ask unless you do need one and note that although produced in colour it prints fine in black & white.
For all you photographers out there, can I draw your attention to class 75 "Wildlife in Tattenhall". Transition Tattenhall is sponsoring a special prize for this class and it may be of particular interest for those of you who are taking part in the Mini-meadows project. You too can get that macro lens out and get up close and personal to some spider or butterfly going about its business in the long grass! With the new orchard being planted up there may be opportunities there, and possibly there is some wildlife in the Spinney? Let's hope so, anyway.
CLICK HERE to view, print or download the Show Schedule.
CLICK HERE to view, print or download the Entry Form.
If you can't print the schedule they will still be available in the Post Office, and at the Plant Sale on Sunday 15th – at 11 am-12 noon outside the Barbour Institute.
WeLoveTattenhall