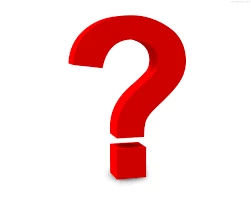 Our 'Concerns of the Week', have been a popular feature over past months and ordinarily arise from individuals contacting the Online Team or from issues which are raised in the Open Forum at Parish Council Meetings.
Most recently, our 'Concern of the Week' regarding the continuing problems relating to 'Dog Fouling', and which were raised at the Parish Council Meeting earlier this month, has resulted in reactions and commentary from some of our readers which we seek to address this morning.
We welcome your input and we are keen to increase our user profile. That said, we feel we have to respond to one reader's comments requesting that we keep our reporting 'factual' and 'in context' and to another 'who questions whether we should look at other issues relating to, for example, speeding throughout the village, the problems with hedge cutting and ruined grass verges etc'.
We respect our readers' anonymity in all cases.
One reader, whilst acknowledging that dog fouling is anti-social behaviour and completely unacceptable, has accused us of nothing more than 'scare-mongering' and has condemned us for failing to provide adequate context on the health hazards relating to dog fouling. That reader felt we should have stated '... the risk is significantly lower than death by car accidents ...'. For information we have previously contextualised this issue and alerted everyone to the known health hazards from 'Toxacara' (October 2016). In response, we also urge any of our users to google 'Are dog faeces a health hazard?', from which we are sure you will make your own, measured conclusions without the need for us to give detailed scientific contextualised reports.
Regarding the reporting on 'other issues', our 'Concerns of the Week' have been broad-ranging reflecting the general concerns of Tattenhall residents.
For example, we reported on 'Speeding' issues within the village back in August 2016. We have also reported on 'Poor Parking', on the use of 'Mobile Phones whilst driving' (now illegal), on 'Pupil Safety', on 'Fallen Leaves' (oh those leaves ....), on 'Bonfires', on 'missed GP appointments', on the increasing incidence of 'Placards and Advertising Boards' throughout the village (again raised at the May Meeting of the Parish Council), on 'Overgrown Hedges' and on 'Volunteering Matters in our Community'.
There is a search engine at the top of our Home Page and by entering 'Concern of the Week' etc, you will be directed to each story.
If you have any other 'concerns' that you would wish us to raise in the future, then please contact us in the normal way. One reader has also raised the issue of the poor quality of white road markings on the roads. Whilst we suspect this is a matter for Highways, then please let us know what you think.