Sun 25th Oct 2020

Patchy rain possible 11°C
The beautiful village of Tattenhall in Cheshire
Mark Shepherd:
May 2016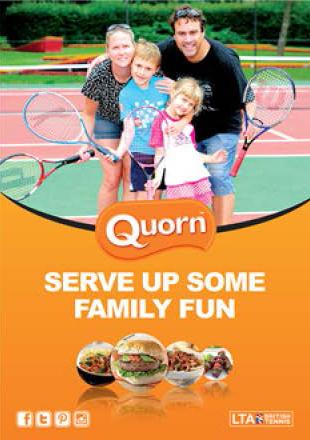 Quorn Family Tennis Competition-at the Flacca Sunday 15th May 2:30pm
This is a red ball fun competition open to both members and non-members, the event starts at 2.30pm, usually lasting no longer than 2 hours. It is an opportunity for families to enjoy tennis playing in a team of an adult and a child (see below) on mini tennis courts. The mini tennis nets will be used with, of course, the slower red balls so children have more chance of experiencing the fun of rallying the ball back and forth over the net. The scoring is simple and we have been provided with lots of goodies to hand out on the day. Please spread the word at the school gates and to your family members who may be persuaded to make up a team with their children/grandchildren.
If anyone can help for an hour on the day please can you let me know asap.
Who can take part?
Any child born 1 September 2005 or later (10U) playing with an adult family member born on or before 31 August 1997 i.e. parent, carer, guardian, step parent, co-parent, uncle, auntie, sibling or grandparent!
What is provided on the day?
Mini tennis equipment i.e. mini tennis nets, red balls and 21' or 23' rackets, LTA coach on hand to help organise and run a successful event.
The winners of each red ball competition will earn the opportunity of a day out at a Quorn Family Tennis Cup event held on the qualifying weekend of a LTA grass court major event in May or June. Each pair will have the chance to play against other winners on the day as well as watch the professional players in action.
Cost only £2.00p per person
For further information please feel free to contact Mark Shepherd at shepherdmark112@gmail.com or call 07856 514 009.

popular recent storiesAlso in the news