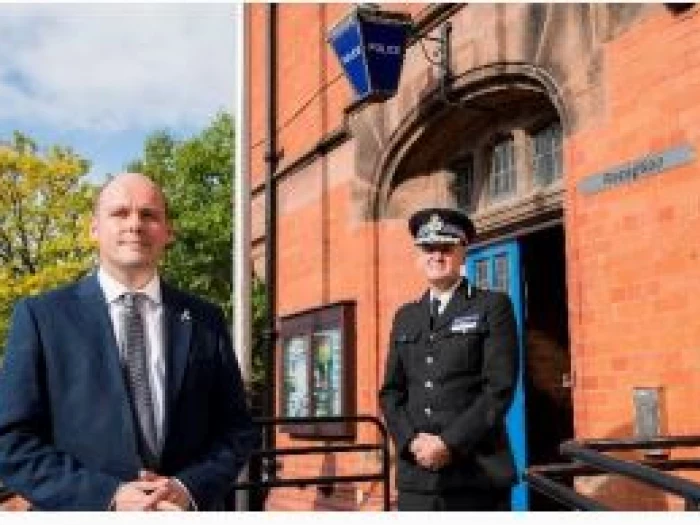 Welcome to March's edition of the stakeholder bulletin, providing you with an update on the work of Police
and Crime Commissioner David Keane and Cheshire Constabulary in helping to keep Cheshire residents safe.
To access the full bulletin CLICK HERE
Introduction
It's now six months since we launched the next stage of our Community Policing Model to provide a dedicated
Police Constable (PC) and Police Community Support Officer (PCSO) for all 122 policing communities in
Cheshire, along with a community base and a funding package for each community.
In this time we have seen policing become even more embedded in our communities with an increase in engagement between police officers and PCSOs and local residents in spite of the restrictions posed by Covid 19. This is testament to our commitment to deliver a truly local police service that puts residents at the heart of everything it does.
This edition of the stakeholder bulletin will also be Chief Constable Darren Martland's last before he retires next month. I want to thank Darren personally for more than 30 years of service to the public as a police officer, and in particular for his commitment to making Cheshire safer during his tenure as our Chief Constable. Darren has served through one of the most challenging times in living memory, overseeing the policing response to the Covid-19 pandemic and delivering operational policing against a backdrop of severe financial challenges.
Despite these challenges, Darren has been able to see through the introduction of Cheshire's new community policing model, as part of our ambition to make Cheshire the best in the country at community policing. In addition, his commitment to equality, diversity and inclusion has seen Cheshire Constabulary ranked 12th in the Inclusive UK Employers Awards 2020/21.
It has been a privilege to work with Darren and together we have created a strong foundation on which to build. I am confident that with these foundations in place, our next Chief Constable Mark Roberts will be able to successfully build on our substantial achievements
David Keane – Police and Crime Commissioner for Cheshire