Sat 28th Nov 2020

Patchy rain possible 7°C
The beautiful village of Tattenhall in Cheshire
Thom Morton:
January 2016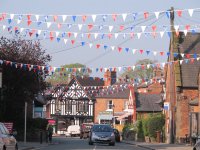 The New Year and time to advise you of some changes on our High Street.
PLUTO HOUSE — SOON TO BE KNOWN AS 'PLUTO HOUSE GIFT SHOP'
Many of you have lamented the removal of the Post Office services from Pluto House and into the Spar Store with its single counter service.
May I thank you all for your fantastic support over the Christmas period and, in particular, for your continued support for what Pluto House has to offer.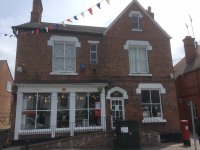 This side of the business will soon be known as 'Pluto House Gift Shop'.
We have just purchased a Colour A3 Photocopier for use in the Gift Shop — it should arrive next week (fingers crossed).
The new opening hours for the 'Pluto House Gift Shop' are:
Monday/Wednesday/Saturday — 9.00am — 1.00pm
Tuesday/Thursday/Friday — 9.00am — 5.00pm
For your information, the new telephone number for the 'Pluto House Gift Shop' is: 01829 771187.
POST OFFICE COUNTER SERVICE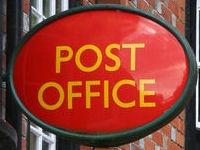 Within the Spar Store, we are mindful of your patience over the Christmas period. Many of you will have seen the notice that I have placed near to the counter service. I am aware that you all lead busy lives and that queuing at peak times can be tiresome. However, as you know this is beyond my control and, importantly, beyone the control of my staff who have worked tirelessly to try and make the Post Office's vision actually work! I have been urged to remove this notice by my contract manager but my very reasonable response to this request has been to suggest that members of the Post Office deal with Tattenhall customer complaints.
The main point of contact at the Post Office is Tracey Marshall on 07801093343 who is in charge of the network transformation. The CEO of the Post Office is Paula Vennells at paula.vennells@postoffice.co.uk — please direct any complaints to them.
I will continue to work towards a solution to the problems that we have encountered but without help and support from the Post Office, then I ask for your continued patience and sympathy for my staff.
CLICK AND COLLECT SERVICES
The Click and Collect services we offer are:
Local Collect through the Post Office, and
Collect Plus through Paypoint
Both services are pick-up and drop-off points for parcels from Amazon and other companies.
Without doubt, 2015 was a challenging year for us all.
Let us hope that in continuing to work together, we are successful in the diversity that we bring to this fantastic village.
'Happy New Year' to you all.
popular recent storiesAlso in the news