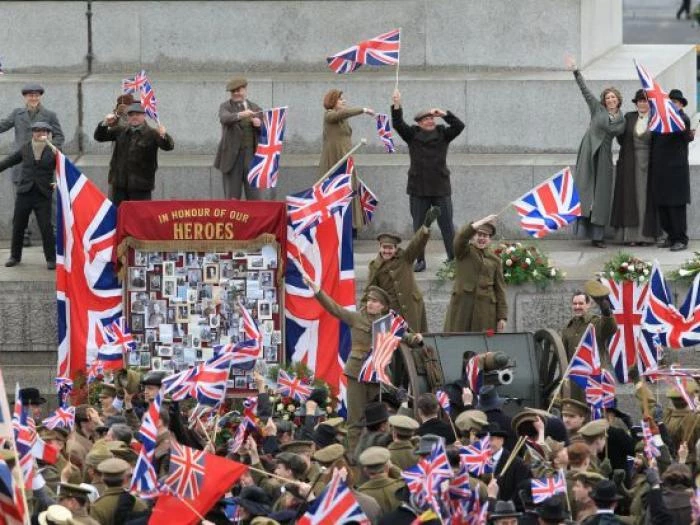 What makes Tattenhall so special?
The efforts by many ... which have been huge!
You surely cannot have missed that our shop windows are decorated, that Union Jacks are in place on the High Street, that Commonwealth War Graves Signage has gone up on our Church Gates, that the amazing Wall of Poppies and Poster Exhibition are assembled within the Barbour Institute and that the hardcore and frame are ready and waiting for both the commemorative seats and for the new historical interpretation panel near our War Memorial.
There is more besides, our new Poppy Wreath Sculpture will be installed (next to the War Horse) before Sunday's Armistice Centenary, there will be the TADs Singalong, the Music Concert, the lighting of the Beacon .... the list goes on.
BUT SOMETHING FOR ALL THE FAMILY AND, IMPORTANTLY, FOR OUR YOUNGSTERS TOO ....
On Saturday, 10 November, join us at the Barbour Institute for a 'Peace Party' between 2-4pm.
There will fun and lots of traditional games for the youngsters, with songs of the era too.
It also gives everyone the opportunity to take a look at the Barbour Institute, fantastically 'dressed' for this commemorative event and to try and spot their poppies – this member of the Webteam was looking at the remarkable displays created by Sandy Bears Nursery and by The Park Primary School just this morning.
There will also be free 'Peace Babies' (the original name for our beloved 'Jelly Babies') – how can you resist.
Tickets are still available from Alison's, The Post Office, Tattenhall News or on the door.
We look forward to seeing you.