Sat 28th Nov 2020

Patchy rain possible 7°C
The beautiful village of Tattenhall in Cheshire
Webteam:
August 2016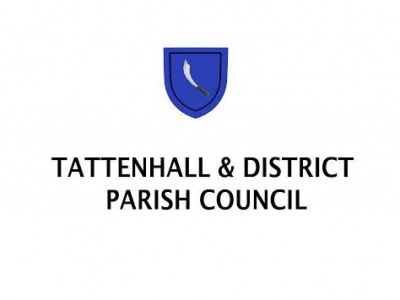 The chairman of the Parish Council congratulated Bolesworth Estate and Carfest for the success of the event at the weekend. All agreed that there had been a great benefit to the village especially to local businesses with minimal traffic disruption. Minor problems with traffic signage were reported which will be fed back to Carfest for next year's event.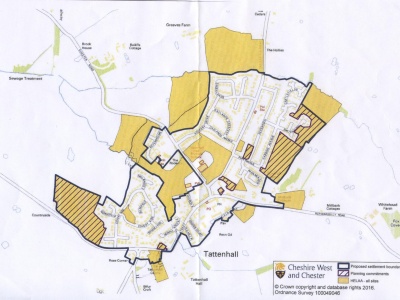 Planning issues were discussed at length including land allocation consultation for Part 2 of the Local Plan. A map (click to enlarge), not previously seen by the council, was circulated by the Ward Councillor showing the new proposed settlement boundary. The council resolved to meet representatives of the planning department to clarify the precise siting of the boundary. The proposed new boundary is "tight" to the existing built edge of the village and the council was anxious to ensure that sufficient land would be allocated to meet the housing requirement. The three large development applications, currently the subject of review by the secretary of state for DCLG, would be outside the new proposed settlement boundary. The council emphasised that there is no intention to include these areas but it may be necessary to include part of one.
The council will also decide within the next two weeks on its response to consultation on the Community Infrastructure Levy charging schedule. The CIL is proposed to raise funds, in addition to Section 106, from new developments to support local infrastructure. Public response is also possible and can be done on line HERE, closing date 5pm on Friday 19 August 2016.
Further on planning, the council announced that the Neighbourhood Plan review process will be started despite the absence of guidance from DCLG.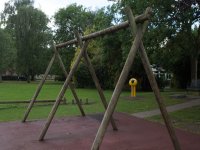 The play area replacement is progressing well with plans to hold fund raising events including a fun-run. An issue relating to the lease of the land is nearing resolution.
Finally, an initiative to re-open a railway station at Tattenhall Road was announced in light of the considerable success of the Cheshire Ice Cream Farm. The station would provide an alternative to road access as well as support the marina and local residents.
popular recent storiesAlso in the news