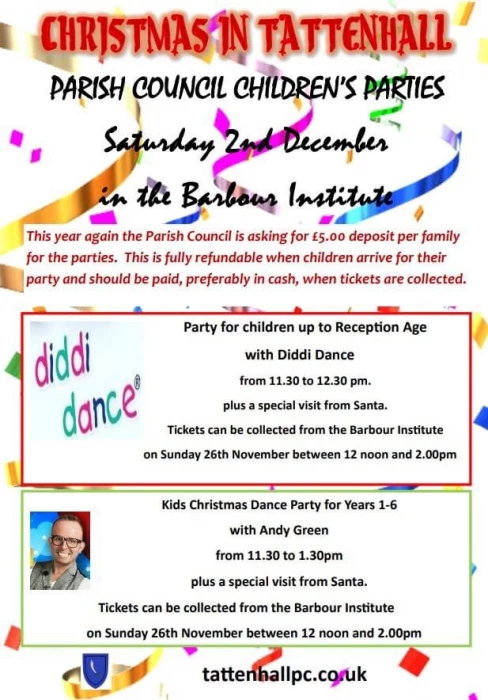 Parish Council Christmas Parties.
It's that time of year again for the children of Tattenhall to dust off their party outfits and Christmas jumpers...Yes it's the Parish Council's Children's Parties!!!!!
Saturday 2nd December
11:30 – 12:30 children up to reception age
11:30 – 13:30 children years 1 – 6
Tickets will be available on Sunday 26th November 12 until 2pm at The Barbour Institute.
This year again the Parish Council is asking for £5 deposit per family for the parties. This is fully refundable when children arrive for their party and should be paid, preferably in cash, when tickets are collected.
WeLoveTattenhall