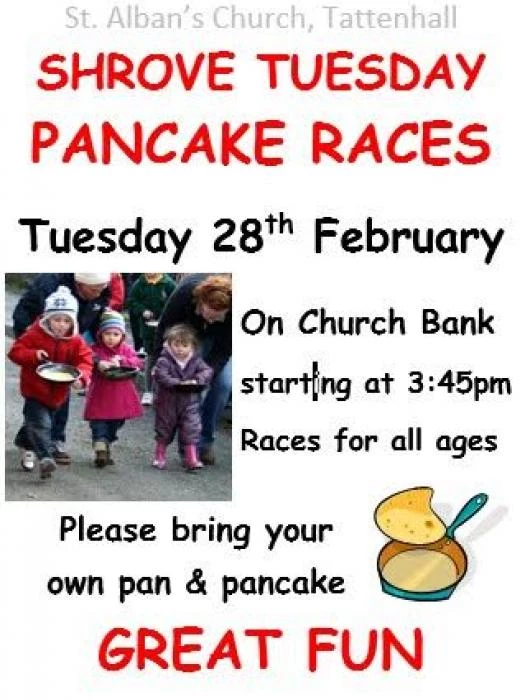 It's that time of year again!
Pancake Races have become a bit of a tradition on Church Bank – particulary for our more competitive members of the community!
So, have a look at the poster and get practising!
We look forward to seeing you at 3.45pm on Tuesday 28 February.
(let's hope the storms of last week will have blown over)
In the interests of safeguarding, this image has been approved by St Alban's Church