Sat 28th Nov 2020

Patchy rain possible 7°C
The beautiful village of Tattenhall in Cheshire
OPAL:
November 2015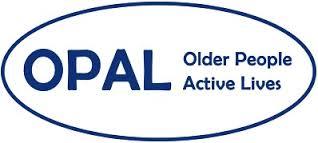 What makes Tattenhall special?
Is it our sense of community, is it that we actually do care about each other or is that we collectively raise thousands of pounds for charitable causes? Perhaps it is all three and more.
On Tuesday 1 December in the Main Hall of the Barbour Institute and starting at 10.30am, the Opal Club is holding its Christmas Coffee Morning.
The Opal Club (Older People Active Lives) is a social club for the older members of our community who, for a number of reasons, may experience a degree of social isolation.
The Opal Club Christmas Coffee Morning is one of our principal fund-raising activities.
The Christmas Coffee Morning raises monies to provide older residents with a locally prepared two course lunch each week, it allows them to enjoy organised day trips and to participate in a variety of activities and scheduled talks. Importantly, the Opal Club values each and every one of them.
Entrance is just £1 (we throw in a coffee and probably the first of your mince pies this season).
There will be a cake stall, bric-a-brac stall and a raffle, the first prize of which will be an impressive hamper, crammed with goodies!
Should you wish to donate a cake, fruit cakes always sell exceptionally well, then please contact Kathie Dowson (kathiedowson@gmail.com).
We know your diaries are packed, we know that you are all leading busy lives but we ask you to support our older residents (just for half an hour or so) on 1 December between 10.30am-12noon. Make a difference!!
popular recent storiesAlso in the news