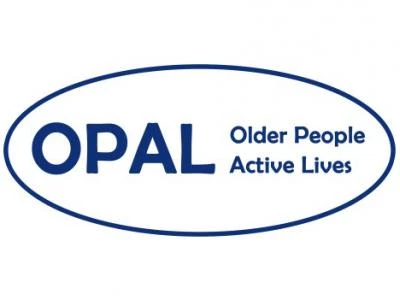 The Opal Club, Tattenhall would like to thank everyone who attended the Christmas Coffee Morning in December and all those who contributed to the festivities. A special thanks must go to the Tattenhall Singers for the fabulous entertainment they provided, not only performing themselves but ensuring audience participation in the carols and especially in "The Twelve Days of Christmas".
More than £450 was added to the Club funds to help pay for activities throughout the year.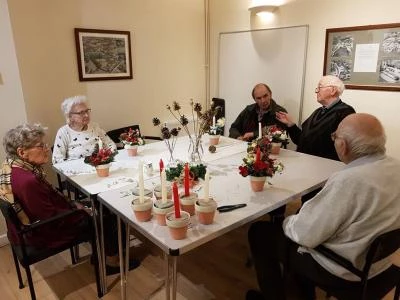 The Club's Aims
OPAL Services is a charity in rural west Cheshire which offers 6 distinct services designed to join people together in a zest for life. OPAL began in 2011 and our initial purpose was to manage a number of OPAL clubs for older people in 5 rural locations to prevent social isolation and loneliness. The Tattenhall Opal Club is a constituent part of this structure and meets on Tuesday at the Barbour Institute between 10:00 am and 2:30 pm. For more information about Opal Services activities Press Here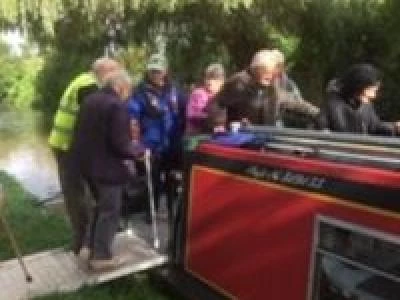 The Club caters for men and women from Tattenhall and the surrounding area who enjoy the opportunity to get out of their own home and meet old friends and make new acquaintances. Volunteer drivers are available to transport people to the meetings. The club has a wide and varied programme of activities, both in the Barbour Institute and 'out-and-about'. Our outings include an annual trip to Bolesworth Castle at the kind invitation of Mrs Diane Barbour, visits to Llandudno, National Trust gardens, local Garden Centres and trips on the canal. Members enjoy a hot two-course lunch in the middle of the day as well as mid-morning tea and biscuits. Weekly activities are organized for the members, which include gentle Keep-fit exercise classes, talks from the Local History Society and musical activities. New members are welcome. If you, or somebody you know, wishes to find out more please contact Brenda Platt, Organiser Tel: 07851 104210 or by email at brenda.platt@opalservices.org.uk.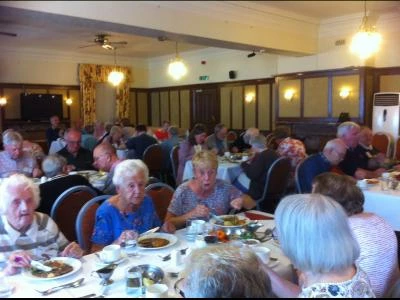 More Volunteers Required
The Club is run by a team of volunteers and recently two of the existing team retired. We therefore need more volunteers to spread the workload, both as drivers and to help with activities. We will then be able to continue to provide this fantastic service. No experience is necessary, just a desire to make a difference in your own community. If you are interested, please drop in at one of the Club sessions, or contact Brenda Platt, Organiser Tel: 07851 104210 or by email at brenda.platt@opalservices.org.uk.