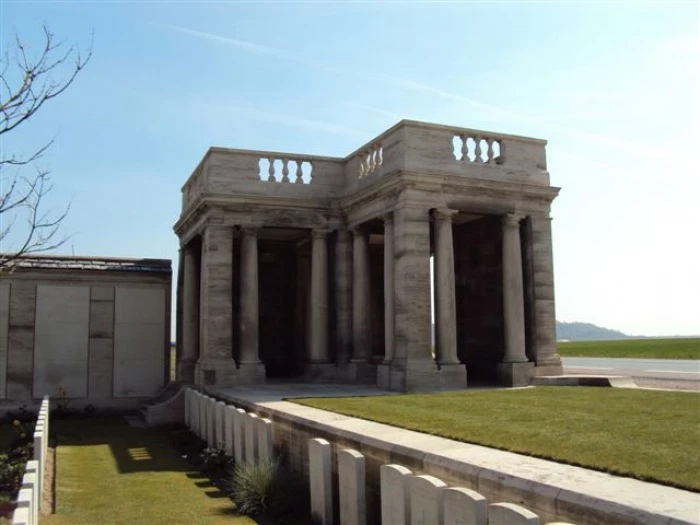 Whilst the men of both Tattenhall and Burwardsley who had died in conflict were remembered only last weekend, yesterday was the anniversary of one such individual, 'Herbert Hensall', who died on 15 November 1915.
Interestingly, Herbert Henshall's name is one of the additional names that was added to the War Memorial in 2005 (we have no information as to whom requested this addition).
Private Herbert Henshall joined the 9th Battalion of the Cheshire Regiment. He was the adopted son of the late Thomas Allman and Rebecca Allman; the family being agricultural labourers and farm workers in the district.
Private Herbert Henshall did not die in a frontal attack but when the Battalion was in the front line at Rue de Epinette, trying to repair trenches that had collapsed due to the heavy rainfall. The water was up to the soldiers' waists. He is remembered at the Loos Memorial which is shown in the image.
Whether Private Herbert Henshall was shot by a sniper or hit by German artillery fire we will never know.
Private Herbert Henshall is remembered on the Tattenhall and District Local History website, CLICK HERE for his story.
The stories of Tattenhall and Burwardsley men who died in both The Great War and WWII can be read on the Tattenhall Local History website. For World War I casualties CLICK HERE, for World War II casualties CLICK HERE.