Mon 26th Oct 2020

Patchy rain possible 11°C
The beautiful village of Tattenhall in Cheshire
Tattenhall Local History:
February 2018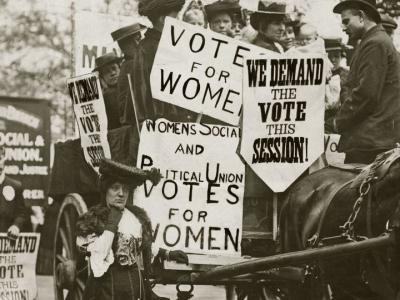 Tuesday 6 February 2018 marks 100 years since the 'Representation of the People Act'.
This Act granted 6 million women over the age of 30 (who owned property or were graduates voting in a university constituency) the right to vote.
The same Act lowered the voting age to 21 for all men.
However, women aged 21 and over had to wait another 10 years.
Whilst one victory led to another, the initial celebrations were muted. This was because in February 1918, The Great War was still uppermost in the minds of many. As Sylvia Pankhurst reflected in her writings '... the sorrows of the world conflict precluded jubilations ...'.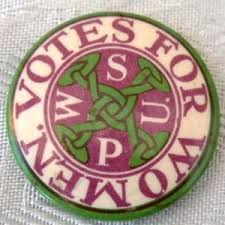 What would you have been — a suffragette or a suffragist?
At a local level, take a look at the Tattenhall History Website and read the story of Isabella Lucy Bird (the daughter of a previous Rector of the village) who was the first woman to be appointed to the Royal Geographical Society in London and the first woman ever to address a meeting of that Society. CLICK HERE
To mark the centenary of the Representation of the People Act, a new 50p commemorative coin has been struck and will be in circulation later this year.
In addition, if you are in London, then pop into Tate Britain where Annie Swynnerton's portrait of the suffragist Millicent Fawcett is on display — it will hang in London until 12 February but if you miss it, then fear not. The painting will then go on loan to the Manchester Art Gallery for an exhibition devoted to Swynnerton. For those of you who might not know, Annie Swynnerton was also a passionate campaigner for women's right to vote and she was also the first woman to be elected an associate of the Royal Academy of Arts (RA).
popular recent storiesAlso in the news