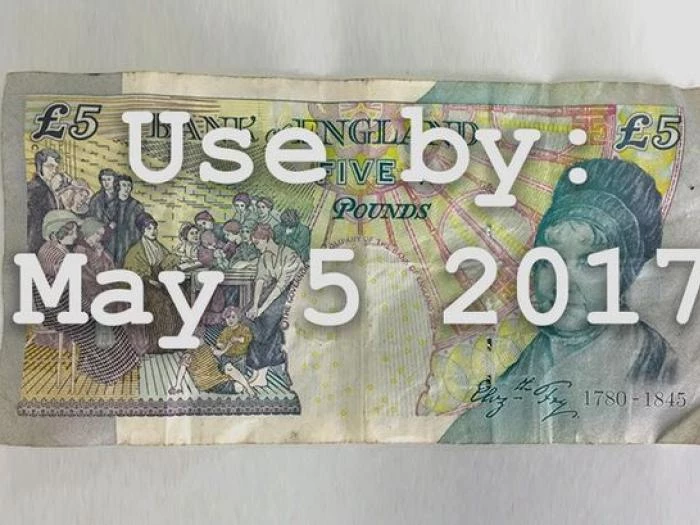 The withdrawal of the £5 paper note take effect at midnight 5thMay.
After 5th May, you will not be able to spend this note and thereafter will have to take any paper £5 notes to a bank, building society or post office to exchange them for legal tender.
The new polymer £5 note was introduced last September (gosh, that long ago you cry) and a new polymer £10 will be issued later this year.
So, if you have any paper £5 notes around the house, then ensure you spend them by the end of today.