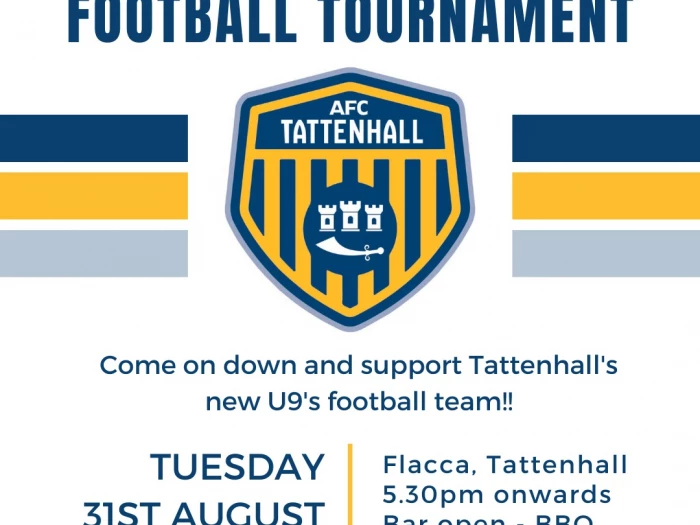 Tattenhall U9s to compete in their first tournament!
AFC Tattenhall is hosting an U9s Junior Football Tournament on Tuesday, 31 August from 5.30 pm. This will be the first chance to see Tattenhall's newly formed U9 team in action, so please do come along and give them your support!
The barbecue and bar will be open throughout the evening!
For further information about Tattenhall Junior Football Club,
please contact Rich Doyle on 07734 319558 or
email: tattenhalljuniorfootball@gmail.com
Alternatively visit Sport & Leisure Tattenhall – Football