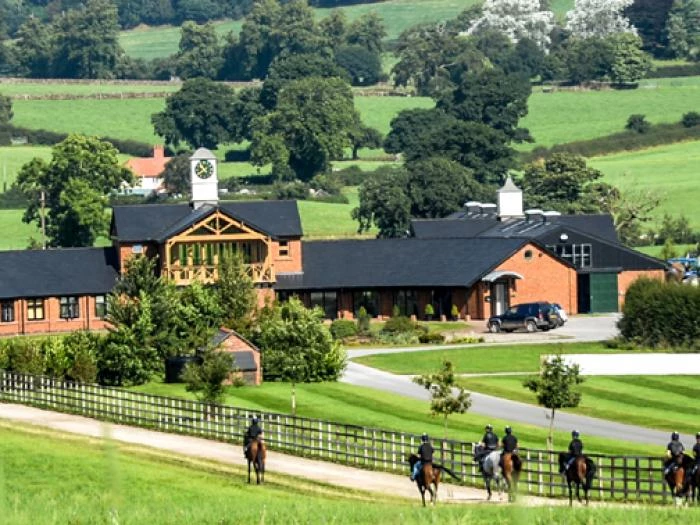 Michael Owen, former England star international footballer and joint owner of nearby Manor House Stables has sent us this message:
"I have set up Michael Owen Racing Club to provide racing enthusiasts looking for a more affordable opportunity to meet with other like-minded people and to experience all the thrills of racehorse ownership. It is my aim to give our members a real insight into what goes into training and preparing a racehorse for the track as well as sharing some truly memorable days along the way. The Club will lease two horses in training, one flat racer, the other National Hunt.
Our 12 month membership costs just £35 per month (£399 if paid annually) and members will receive a whole host of benefits to ensure their experience is a memorable one, including:
*A welcome certificate confirming membership;
*Video footage of the horses in training
*Interviews with Michael and the Trainers
*Pre-race and post race comments from the Trainers and Jockey
*Interviews with Bloodstock Agents, Breeders, Stable Staff to give a further insight into the industry
*An invitation to a behind the scenes tour of Manor House Stables with Michael where you will meet the trainers
*Entry into a ballot for tickets every time a club horse runs;
*A monthly newsletter
*Regular competitions including naming the horses and selecting the silks for the Racing Club
*Exclusive access to a private chalet for an evening meeting at Chester Races hosted by Michael;
*A share of any prize money after expenses
To join or for more information, please visit www.michaelowenracingclub.com
I look forward to seeing lots of you at Manor House Stables in the New Year and wish you and your families a Very Happy New Year.
Michael Owen"