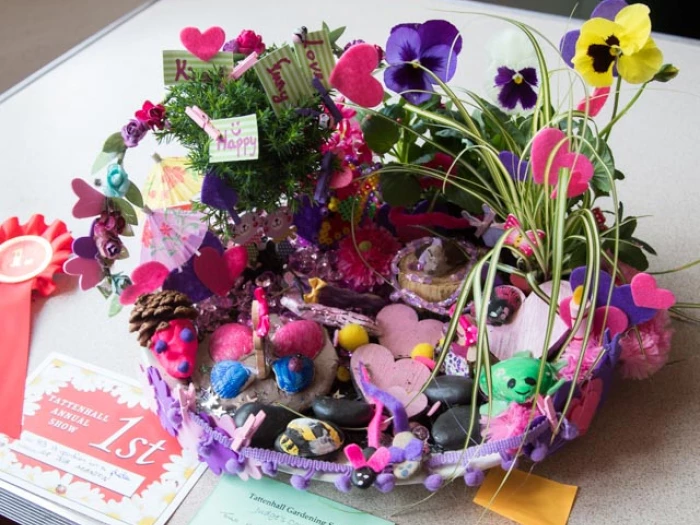 SPECIAL FLORAL CLASS "Tattenhall Talent"
Let your creative juices run wild, as long as it has flowers fruit or vegetables, the exhibit can have anything else that will fit the space! The village has many business and organisations- this is your chance to represent yourselves in a new and innovative way.
An exhibit to represent your organisation or business.
Exhibits not to exceed 24" in width or depth. No height limit!
These exhibits are not part of the classes that are judged – the winner will be decided by public vote during the afternoon.
There are no technical rules for this class.
WeLoveTattenhall