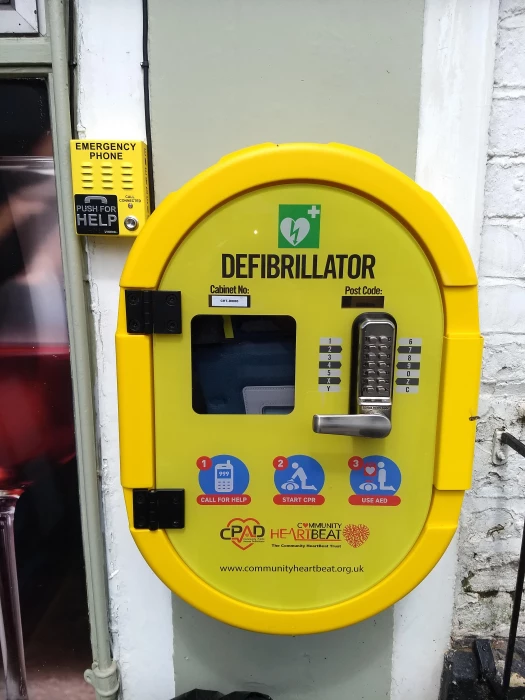 The need for a 'Community Public Access Defibrillator' (CPAD), located in the centre of the village and which is available 24 hours a day, is now resolved.
Previously, all defibrillators were located within buildings which were 'variously closed'.
Our new defibrillator is fully operational and located outside the SPAR store on the High Street.
As with any initiative such as this, it represents collaborative working at its very best.
A close and productive working partnership has taken place over many months involving Thom Morton, Director SPAR Tattenhall, your Patient Participation Group, Tattenhall and Parish District Parish Council and Tattenhall Community First Responders.
All the necessary tests have been undertaken and confirmation has been received from the North West Ambulance Service (NWAS) that our CPAD is now registered on their system – so, we are up and running everyone.
Our thanks to all and for their ongoing commitments regarding future testing and maintenance etc.
Finally, the Tattenhall Community First Responders will resume their training sessions as soon as is realistically possible, currently suspended due to Covid-19.