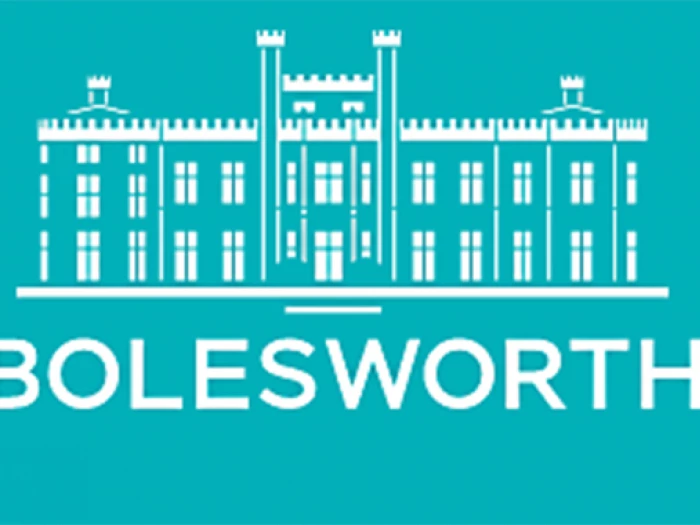 Don't Get Your Tinsel in a Tangle -- There's Still Time to Come!
Get Tickets not just Bolesworth, the High Flyer in our fairground is the perfect (yet exhilarating) option, whilst the freshly-made pizza at our lakeside champagne bar is the ideal winter warmer (along with a glass of bubbly) as you venture around our winter wonderland.
We're open every evening from now, up to and including December 24 with very limited Santa's Grotto slots available.Don't miss your chance to visit Cheshire's most magical lights trail in 2022!
England football legend Michael Owen certainly didn't – he greatly enjoyed an evening at the enchanting Bolesworth Christmas Lights Trail in Cheshire with his family on Wednesday night.
This perfect family outing saw Michael, wife Louise and their four children, soaking up the festive atmosphere at the famous Cheshire castle, whose offer this year includes a huge light projection on to the castle, dancing fountains on the lake, festive market stalls, huge funfair, real reindeer and, of course, Santa Claus himself.
Michael said: "This was just the perfect start to Christmas with my family around me.The light experience is fabulous -- we all had a great time and now all feel very much in the Christmas spirit."http://newsletter.bolesworth.com/img.aspx?OBJ_ID=5876784
Get Your Tickets https://bolesworth.us11.list-manage.com/track/click?u=2089264d4b0e1968983233354&id=73d679f459&e=ba68257f11
WeLoveTattenhall