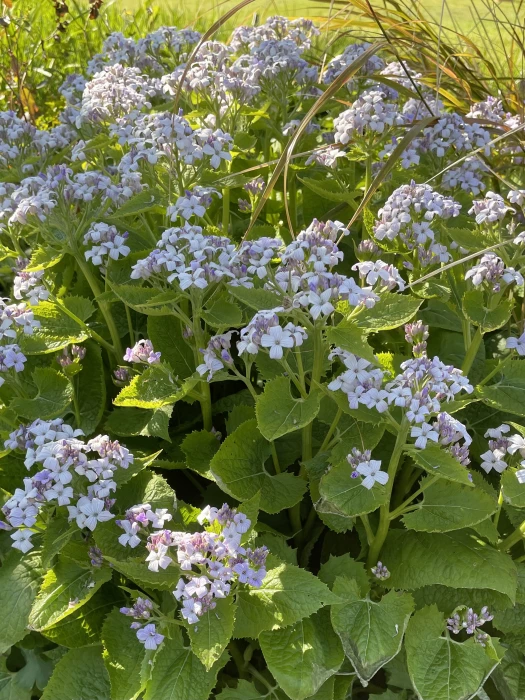 Spring, is definitely here, although we now seem to be harking back to winter!
The lengthening days means that lots of things are happening in the garden despite the alternating temperatures. The garden is awash with late spring bulbs, late daffodils especially the white ones like Jenny, Pheasant Eye and Thalia are still in bloom, plus late tulips.
This is also the time of year when shade loving plants come into their own, flowering before the trees are in full leaf. The blossom trees of cherry, are awash with flowers. But the frosts have been unkind to the wonderful magnolia trees around the village. Let's hope apple and pear trees are spared the frost and we get a crop this year.
So the busy season is well under way, sowing seeds indoors, getting the veg garden ready for when the soil has warmed up to sow seed outdoors. If you have some black plastic or membrane put that over your veg patch and it will warm the soil. Invest in a soil thermometer- potatoes can be planted when the soil temperature reaches 45F/7 C.
Watch for weed seeds to germinate, then you know that the soil is getting warmer, although we may still get frosts at night for a while, so do not put out tender plants yet. The Welsh poppies in my garden have seeded everywhere so I will be doing a lot of hoeing as they do want to take over, however pretty and bright they may be. These seedlings maybe interesting too, so try and recognise the seedlings before you hoe them out. I found seedlings of a perennial honesty, which I have been trying to propagate from seed without success. These were in the gravel below the parent plant, just where I was hoeing out the numerous forgetmenots. I will dig them up when they are big enough and grow them
Photograph: Lunaria rediviva – Perennial Honesty
Jobs to do in May
Keep weeds under control
Protect fruit blossom from late frosts
Tie in climbing and rambling roses
Sow hardy annuals ,herbs and wildflowers seeds.
Start to feed citrus plants
Increase the water given to houseplants
Sow new lawns or repair bare patches
Mow lawns with the cutters on high.
Sow vegetable seeds in batches to ensure a succession of your harvest. Lettuce can be sown when it is still cool, they prefer a cooler temperature.
Earth up potatoes
Wait til the end of May before you put bedding plants out
Open greenhouses when days are warm but make sure to close at night.
Check for nesting birds before you clip hedges
Lift and divide daffodils and spring bulbs, snowdrops which are still green can still be lifted and divided, make sure the snowdrop bulbs do not dry out before replanting
Watch out for lily beetle, beautiful bright red beetles which can devastate your lilies. The greenest way when you see them is to put your hand underneath them as when disturbed they fall off the plant and turn upside down revealing their black abdomens, and then disappear! then dispatch of course!