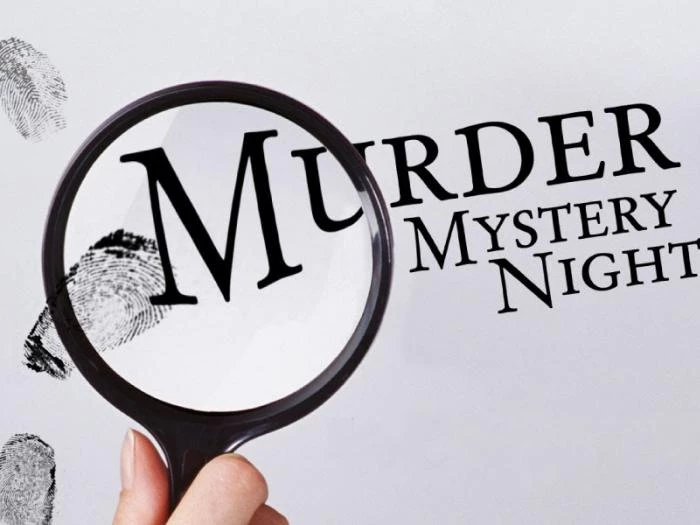 Murder Play Evening – "Who killed the Director?"
A fundraiser for my niece Ali B – 21st October, doors open from 18.45 at the Barbour Institute
Always fancied playing Sherlock? Eating supper whilst raising money for a good cause?
This evening is for you.
As some of you know, my niece Ali has recently been diagnosed with stage 4 cancer, there is unfortunately now no cure. Ali is 38 years old, married with two small children (a 5 and 1 year old). Obviously this is devastating for us as a family but Ali is determined to try to extend her life as much as possible for her children.
For this reason she is travelling to Germany to an oncology clinic over there for specialist treatment that is not available in the UK. The family have raised £200,000 for the first stages of the treatment but now need to turn to crowd funding to raise money for the vital booster sessions. Ali and my family would have preferred not to have to fundraise, particularly as we are trying to protect 5-year old Finley from the news, however we are so very grateful for all the support we've had so far and anything we do raise will be hugely appreciated.
My friends in the village and TADS (Tattenhall Amateurs) are particularly supportive. We have organised a MURDERPLAY EVENING where some fantastic actors will act out a murder – your job is to spot the clues, as a table team work out whodunit and submit your theories for judging. This will be interspersed with a pie supper (a vegetarian option is available but needs to be ordered in advance!). My gorgeous husband will be providing a beer, wine and soft drinks bar.
Tickets are £20 each available on 01829 722594 or from Alison's Country Kitchen – Tattenhall
If you are able to come you're guaranteed a good night.
CLICK HERE for Ali's 'Go fund me Page'
Hope to see you there!
Tiz Corcoran