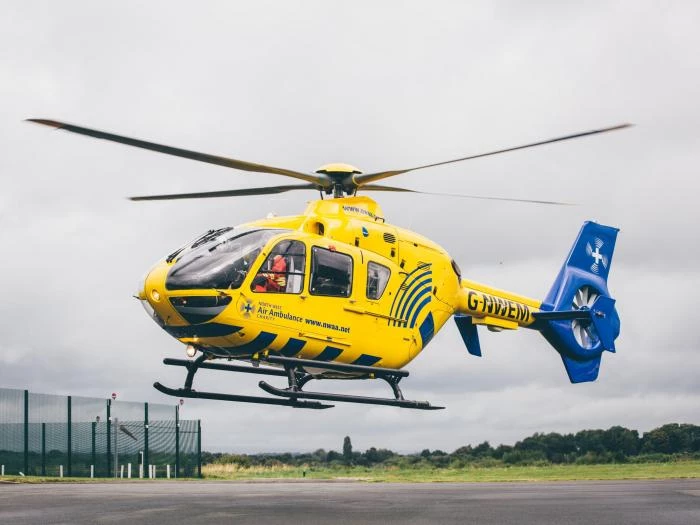 At last Monday's Parish Council meeting, Katie Thompson of the North West Air Ambulance Service received a cheque for £1398.54 representing the money raised by the Parish Council during 2019 for the Air Ambulance. She thanked the Council for the donation noting that the Air Ambulance Service receives no government funding and has to raise £9.5m each year to cover its costs.
The North West Air Ambulance Charity takes advanced healthcare to the scene; reaching, treating and transferring patients to specialist care as quickly as possible and ensuring that patients are transferred to the best treatment centre to improve the chances of survival and reduce the risk of long term injury.
The North West Air Ambulance Charity is funded by the generosity of the public through donations, fundraising activity, lottery membership and through a network of retail outlets, who provide vital charitable funding to keep the service flying.