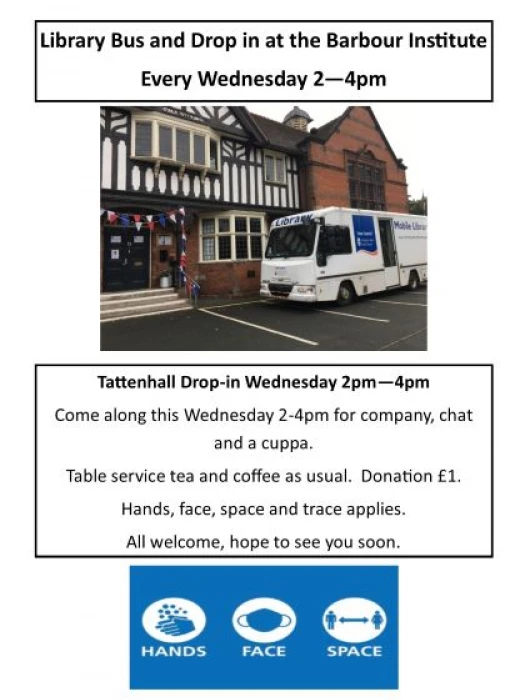 Library Bus Service Resumes Wednesday 14th October
We are thrilled to announce that the CWAC Library Bus will be parking at the Barbour each Wednesday from 2 -- 4pm, starting on Weds 14th October. As the bus only allows one person or family bubble at a time we are thrilled to offer the use of the Hall for the duration of the visit.
We will also be reinstating the Drop In, with table service tea and coffee as usual, donation £1. All welcome for company, chat and a cuppa. Hands, face, space, trace all apply.