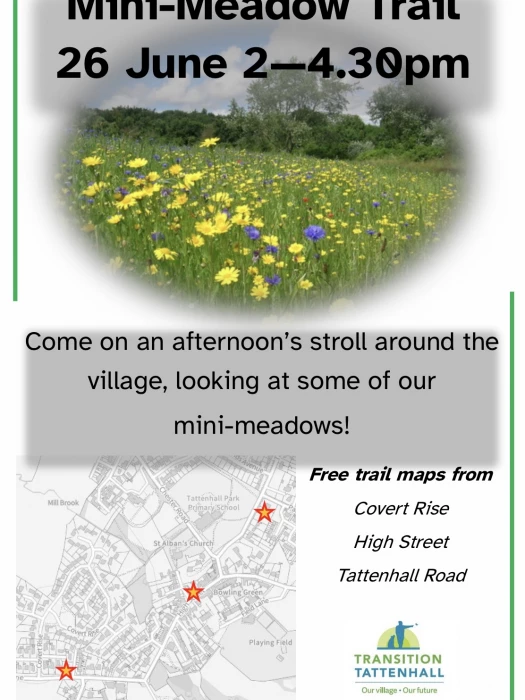 Mini meadow project.
This is a project to improve biodiversity in the village and to increase awareness of the need to provide habitats for wildlife and insects as pollinators.
It is hoped that this will be an ongoing project- take a walk around and see what others have achieved and have a go yourself. It takes a while for plants and meadows to grow and develop.
There is a category for a photo of Wildlife in Tattenhall- see what insects or butterflies you can find on the wildflower patches
Trail maps will be available on Sunday afternoon from:
1 Covert Rise
Outside Tattenhall Hall
High Street- opposite the Pharmacy
Tattenhall Road opposite the bus stop.

There will guided tour of Glebe meadow between 2.30-3.30pm
The rest of the trail is for you to do at your own pace, and to start where it is convenient for you. There will be people around the trail who will be able to talk about what they have done and the benefits of growing wildflowers and leaving spaces for wildlife.
For more information go to www.transitiontattenhall.co.uk
WeLoveTattenhall