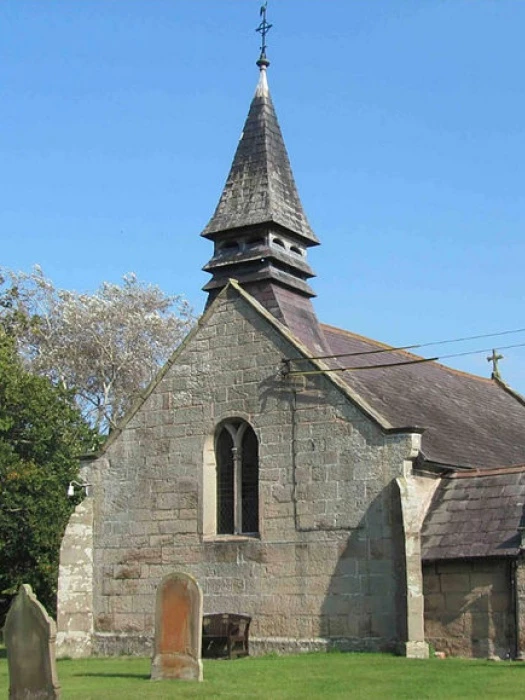 Gosh, what an event it was, the Burwardsley Mini Folk Festival held in the Village Hall on Saturday 15th October 2016, a fine autumn day, to raise funds for repairs to the parish church, St. John's.
Burwardsley is a tiny village in deepest rural Cheshire, nestling in the lee of Bickerton Hill, from which there are stunning views as far as Wales, Merseyside and Shropshire. St. John's, dating from the 17th century and now a Grade II listed building, is built of buff sandstone with a pyramid-roofed bell turret at its west end, a gorgeous, much loved Anglican church with a loyal congregation.
The Mini Folk Fest was organised by a local lady who serves as a sidesperson at St. John's: the wonderful Pam Moyle, our friend and fellow Chester Poet, whose own first book, 'From Here', a collection of her beautiful rural verse, is just out from Cestrian Press.
The whole event, which opened at 1pm, had a traditional, community feel to it with stalls selling everything from pewter repoussé art to cup-cakes. My partner Maureen Weldon helped at the book stall whilst I did a spot as storyteller for a group of young children who sat on cushions and listened open-mouthed before going to get their faces painted.
A troupe of belly dancers, called Halabia, were fantastic in swishing silk, and I'll bet Burwardsley had never seen the like! During the evening half, Maranella, a medieval folk group, were tremendous too. Truth is, every act was brilliant in its own, very entertaining way; similarly every reader at the open mic, including Pam (of course!), Maureen (with not only poems of her own but also a harmonica/oral rendition of Thomas Moore's 'The Meeting of The Waters'), myself and Mike Penney.
With a delicious hotpot along the way (thanks, George!), the event continued until nearly midnight, concluding with a jamming session with all musicians joining in. Maureen, on harmonica, played the first sweet bars of 'Danny Boy' and one by one the others followed with accordion and guitar, the song soon building into something truly moving, marvellous and memorable. It was the perfect close to this most friendly, colourful and heartwarming of folk festivals.
St. John's Church so deserves the best of care and it was a pleasure – an honour indeed! – for Maureen and I to do our bit for the cause. A sensational £767.40 was taken at the door!
Copyright Paul Beech 2016