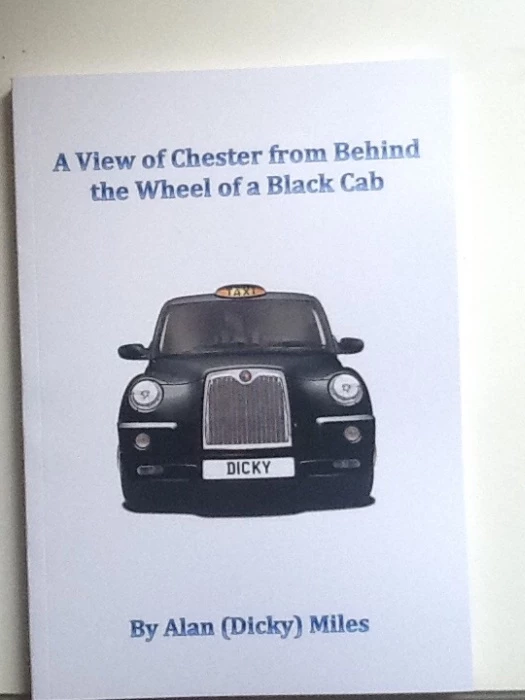 Many of you will remember me; Alan Miles (known as Dicky Mint to my family and friends) – a local lad, born and brought up in Tattenhall. I have two sisters who still live in the village.
My first book was entitled 'Memories of a Tattenhall Lad' and I have now written another book "Behind the wheel of a Black Cab in Chester" – my experiences and thoughts in over 10 years and stories from other drivers.
The cost is £3 with the profit of 80p on each book going to St. Alban's Church who look after the churchyard where my Mum/Dad and several relatives are laid to rest.
If anyone would like a copy ring 01244 321791 or email R.woodworth@sky.com
So far there have been two print runs and hopefully a third will be ordered,
Alan(Dicky)Miles