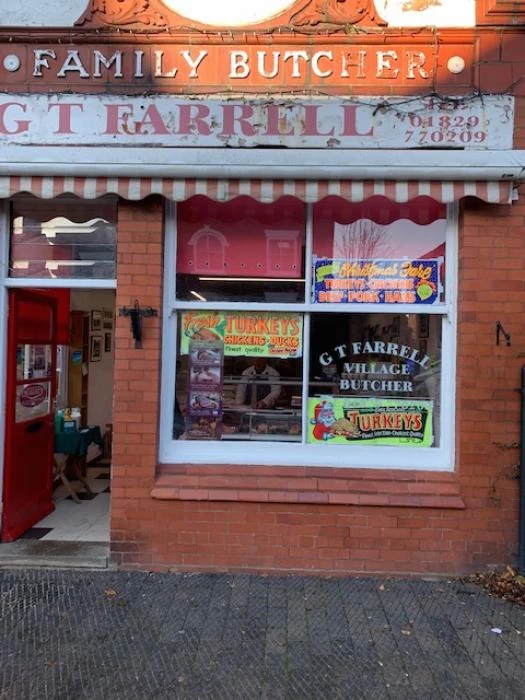 Want the Best – Consult Your Local Butcher
Brightly coloured posters in the window of our local butcher tell us that the Christmas holidays are approaching fast. Now is the time to organise the Christmas turkey or one of the many alternatives you might consider.
Gerry Farrell is taking orders at a healthy rate for turkeys and has lots of other suggestions should you wish to do something different. He is rightly proud of the range of his locally sourced produce and can offer a solution for all budgets.
It has to be said that his eyes light up when talking about his beef from a source very close to Tattenhall. The best cuts of beef are not exactly cheap (but not prohibitively expensive either). Gerry is competitive on price and has good reason to believe that he is top-class for quality and flavour. If ever there was a time to treat yourself to the best beef, then the Christmas holiday period is the time to do it.
We all benefit by supporting our local High Street. Retail competition is fierce in the Chester area but here in Tattenhall we experience fine examples of quality of product and service, be it butcher, convenience store, Post Office, beauty services, pubs, restaurants and many specialist shops. Not to mention the much anticipated revival of the Bear and Ragged Staff.