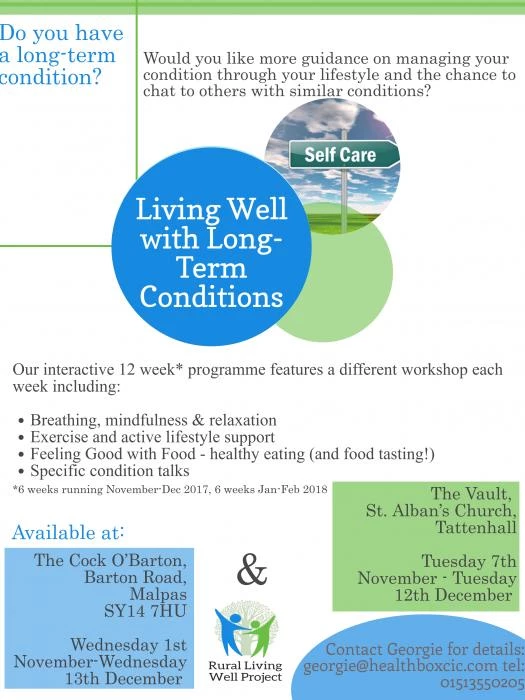 Your Patient Participation Group (PPG), together with 'HealthBox' professionals, would like to invite you to the new programme of events which starts in the coming days.
Rural living can be quite isolating so the team are rolling out a host of activities which you can attend – FOR FREE!
Having had some fantastic attendance at 'healthy eating' and 'strength and balance', the programme begins to explore 'Living Well with Long-Term Conditions' and there are two groups which you might wish to attend:
Cock O'Barton on Wednesday 1 November – Wednesday 13 December – 10.30-11.30am
St Alban's Community Room, Tattenhall on Tuesday 7 November – Tuesday 12 December – 10.30-11.30am.
The programme is open to anyone with a long-term condition, wanting a supportive, social and informative group.
We look forward to seeing you.