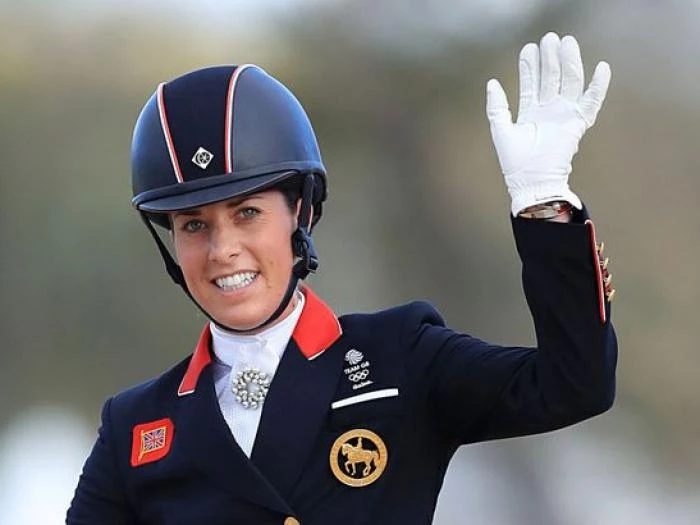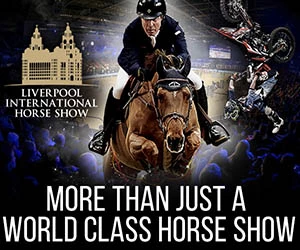 Triple Olympic gold medallist, Charlotte Dujardin will join her trainer and mentor, dressage legend Carl Hester, to compete at the Liverpool International Horse Show.
The two icons of British dressage, Carl and Charlotte will be bringing two of their 2020 Olympic potential horses, Hawtins Delicato and En Vogue to take part in the new Equitop Myoplast Inter 1 Freestyle (Dressage to Music) class held on the Friday evening performance, December 29.
Said Charlotte:
"It is just incredible that we have high calibre events such as the Liverpool International Horse Show to compete at in this country. I am really looking forward to riding in the magical atmosphere of the Echo Arena later this month. En Vogue is competing at Inter 1 level and is a real star for the future. He can be hot and it has been a challenging journey so far, but getting him out to major competitions is really helping him to grow in confidence and he is just getting better and better. I am really looking forward to experiencing this amazing show with him."
En Vogue is an eight-year-old and one that is a definite contender for British teams with Charlotte. This year the pair won the Prix St George at Somerford Premier League and took second place in the Inter 1 at the British Dressage National Championships. Charlotte has ridden En Vogue at a number of demonstrations this year and the handsome dark bay is a real crowd-pleaser and has a growing fan base of his own with people commenting on just how impressive the gelding is.
Said Liverpool International Horse Show President, Nina Barbour:
"It is fantastic news that Charlotte is joining Carl to compete at the show. We are looking forward to a brilliant evening of dressage with a stellar line-up confirmed. For spectators to be able to watch them both in a competition environment and to also see them up close and personal warming up in the Equitop Myoplast collecting ring next to the Champagne Bar will be a fantastic treat."
There will also be the chance to meet Charlotte at a rider signing session before the evening performance gets underway.
WHY NOT TREAT YOURSELF TO A PLATINUM UPGRADE WHICH INCLUDES: DRINKS RECEPTION ON ARRIVAL, MEET & GREET TOP RIDERS AND A COURSE WALK.
Tickets for the renowned Liverpool International Horse Show are now on sale (CLICK HERE).
For private box/hospitality enquires call Melanie on 01829307676 or contact melanie@bolesworth.com
Here's a guide of who to look out for...
The Whitaker dynasty will be represented by John and son Robert who are set to compete at this festive show jumping finale which will round off 2017 in style at the Echo arena'..
Other leading British stars include Laura Renwick, Robert Smith, Jessica Mendoza, Amanda Derbyshire, Guy Williams, Will Funnell and HOYS GP winner Nigel Coupe.
The show is always a huge draw for the Irish, and all eyes will be on dual Liverpool champion Billy Twomey who will be trying to make it a treble by winning the Hope Valley Grand Prix on New Year's Eve.
Other Irish contenders include Conor Swail, Shane Breen and Cheshire based Anthony Condon.
Last year's leading rider Felix Hassman will once again be returning to repeat his run of form at the 4* show and will be joined by top Italian contenders Alberto Zorzi and Emanuele Gaudiano as well as a host of other overseas stars.
Bolesworth Events LLP, Show Office, Bolesworth Castle, Tattenhall, Chester, CH3 9HQ
01829 307676 – mailto:info@liverpoolhorseshow.com