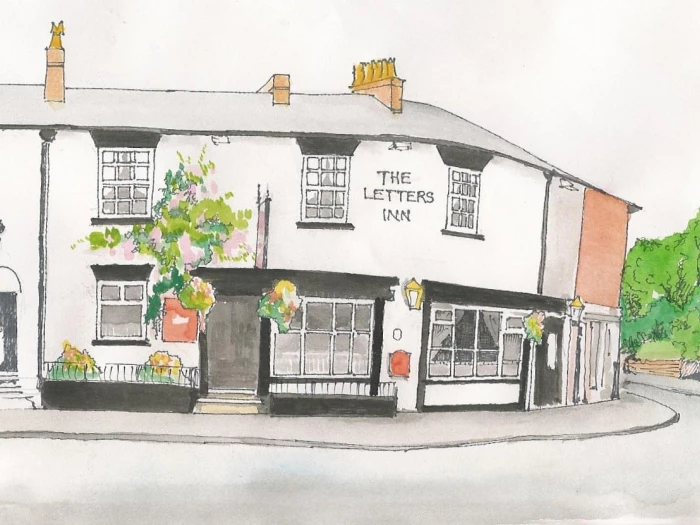 The Letters Inn are re-opening 4th July. See update below from their Facebook page:
"Our safety gear has arrived and at last we can say
YES WE ARE OPENING ON SATURDAY4TH JULY AT 12PM.
Initially, we are only able to offer table service. Therefore to ensure safe distancing measures for all our customers, we have removed some tables and although we don't want to, we may have to turn some people away if we don't have any free tables.
For now, we have opted not to take table bookings for drinkers and not have time limited tables, although we may need to change this with immediate effect if we later feel we have to.
We have regulations we need to follow to keep everyone safe. When you arrive one of our Lead Hosts will greet you and take some details (which will only be retained for 21 days) and then take you to your seat. Please use the sanitizer/hand gel on your arrival and frequently while you are here.
Please stick to your bubble and resist the urge to hug or shake hands with friends – they know you've missed them and they have missed you too! We will remind the Social Flitters if we have to – please don't be offended.
PLEASE KEEP YOUR DISTANCE.
We will explain all to you when you arrive. This may be a lot to take in, but the health and wellbeing of the community and our team is paramount so we urge you to accept and respect these procedures so we can continue to provide a service to you.
Kim Chinese will continue to operate take-out just in the evening, please pre-order by phone on 01829 771378 lines open on their operating days at 2pm. They will have limited capacity of dine- in which will be on a pre-book basis only. Please contact Eunice for further details.
Our opening times are going to be restricted for now-we will advise over the next few days.
Please stick to the guidelines the sooner we all behave the sooner this will be sorted.
We are excited to see you all again and we too are a little nervous, so let's all play nicely and help each other get through. Be kind.
LETTERS BE INN TOGETHER AGAIN!
CHEERS FROM ALL THE LETTERS TEAM!"