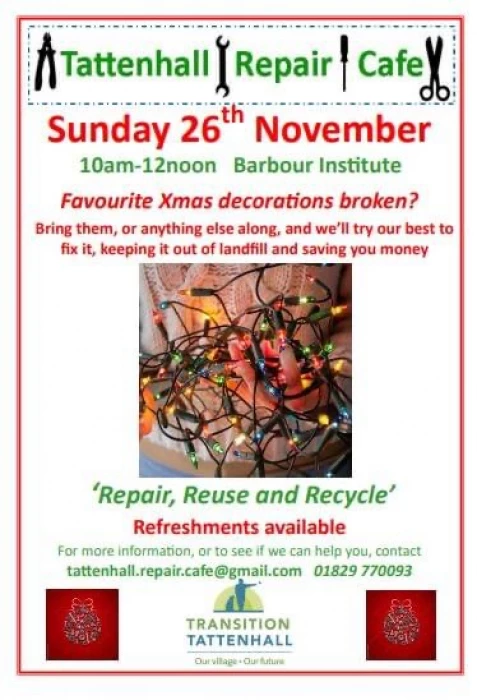 The last Repair Café of 2023.
Bring along things that need fixing or mending. Thanks to all who have supported us in 2023, and especial thanks to the volunteers who turn up each month, make things ready and try their best to fix whatever you bring.
So last chance this year; 10am – 12noon, Barbour Institute, next Sunday 26th November.
WeTattenhall