Thu 4th Jun 2020

Patchy rain possible 14°C
The beautiful village of Tattenhall in Cheshire
Webteam:
April 2020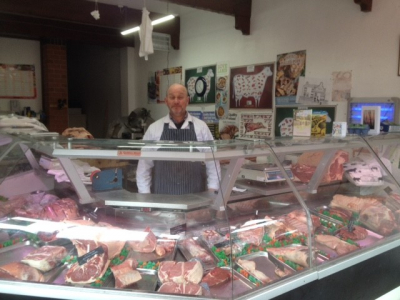 Our local butcher, Gerry Farrell, has decided to face new challenges. After 18 years of providing us with a friendly and skilful service, he and his wife will take a well-earned holiday for the first time for a number of years, while he decides which direction to take in the future. For once, Gerry was almost stuck for words and failed to think of any jokes to add to those he has passed on each week — probably just as well as many would be unprintable in a family focused article such as this. He has loved every minute of his time in Tattenhall, describing everyday as being a "blast", and would like to pass on his best wishes to all in the village.
CLICK ON IMAGE TO ENLARGE
Gerry will shut up shop at the close of business on Easter Saturday — 11 April — and is still taking Easter Orders for Fresh Turkey, Turkey Breast, Lamb, Beef, Pork and Ham for pick up until that date. He is working his normal hours until then. Customer's are encouraged to keep a "Social Distance" inside and outside the shop to keep everyone safe.
He will rent his butcher's shop to another butcher, Ray Tindal, from Sunday, 12th April but it is likely to be closed for a few days while the new butcher sorts out how he wants to operate. Once known, opening hours will be published on this site.
So, 'thank you' Gerry for the service provided over the last 18 years and may we wish all the best to you and your family in the years to come
popular recent storiesAlso in the news