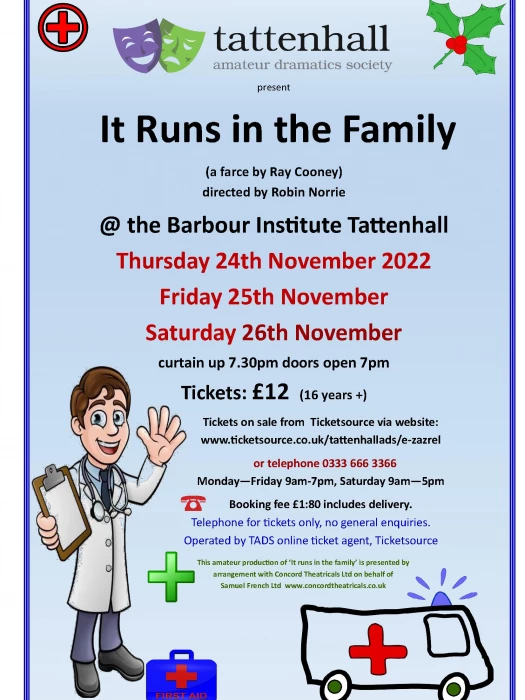 TADS announce last minute ticket availability for the upcoming TADS Performance of 'It Runs in the Family', showing at the Barbour Institute on Thurs 24th, Fri 25th and Sat 26th November, doors 7pm for an 7.30 start.
An hilarious romp, written by Ray Cooney OBE, set in the Doctors' Common Room of St Andrew's Hospital, London, 3 days before Christmas, sometime in the late 1970s.
Unsold wheelchair and carer spaces will be released at approx 9.30am on the day before performance (ie Friday tickets are available now).
These are available from TicketSource – Click Here
Returns will be advertised on the Tattenhall Am Dram Facebook page – Click Here
You can always take a chance by turning up on the night but there are no guarantees that you'll get in!