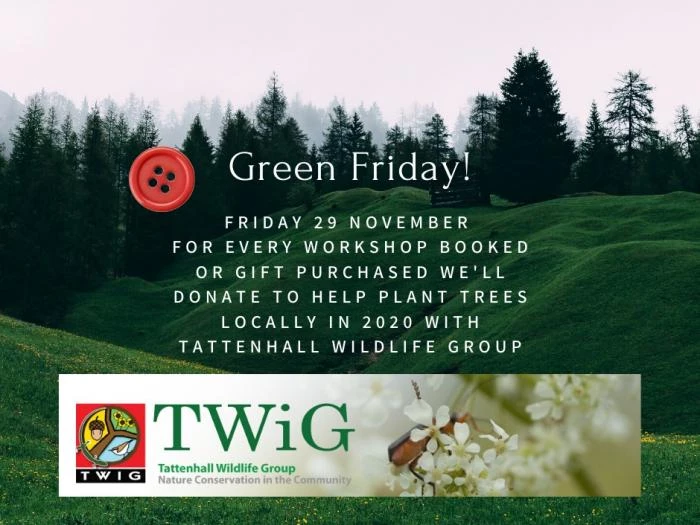 GREEN FRIDAY ANNOUNCEMENT
We have received this last minute information from Ditzy Rose:
"At Ditzy Rose Makery we support local craftspeople and community initiatives. We also aim to reduce our carbon footprint and be as ethical and sustainable as possible. For Black Friday, heavily discounting beautiful items or crafts made by local people didn't seem the right thing to do.
Which is why this year we wanted to give something back locally, rather than take anything away. So we are running Green Friday instead – which represents a chance for us all to give back to our community.
This year when everyone else is celebrating Black Friday we will be doing the following on 29th November:
For every workshop booked or craft gift or purchase at The Ditzy Rose Makery, we will make a donation to local conservation group TWiG (Tattenhall Wildlife Group) to assist with a new local tree planting scheme in 2020. As usual we minimise waste, use no plastic bags and provide sustainable and recyclable packaging wherever possible"
Ditzy Rose Makery
High Street, Tattenhall CH3 9PX
Phone: 01829 772617