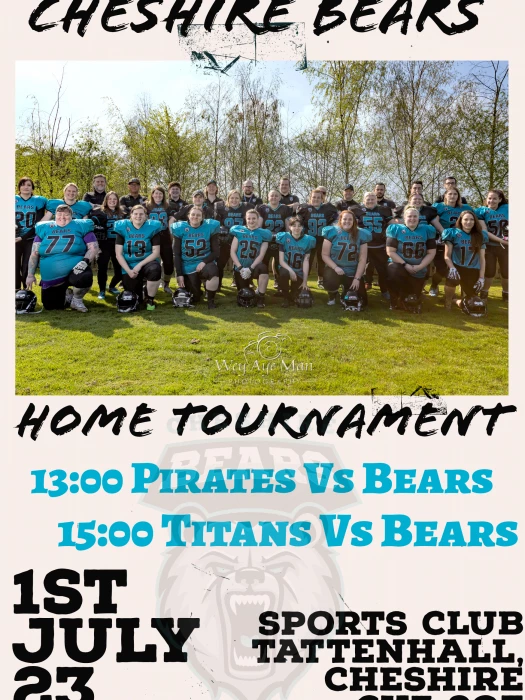 American Football Tournament.
Saturday we have our only home tournament of the season.
We take on East Kilbride Pirates for the first time this season, and Manchester Titans for the second time.
It's bound to be an explosive day all around, with lots going on around Tattenhall.
Come down for a good day out!
Saturday 1st July, all day American Football (home).
1pm start : Cheshire Bears vs East Kilbride Pirates
3pm start: Cheshire Bears vs Manchester Titans
All welcome, come along to the Flacca.
WeLoveTattenhall