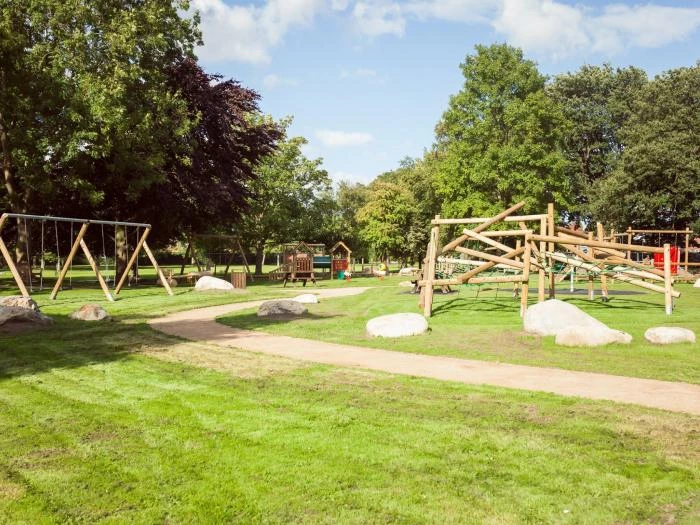 After weeks of growing anticipation the new Play Park is now open – even though the Official Opening is not until 10th September.
The contractors, who are still on site, have cleverly rearranged the fencing so that they can finish clearing their machines without getting in the way of families wanting to try everything out.
Despite the regular showers this morning many children wanted to 'road-test' the wide variety of contraptions and the verdicts were extremely positive 'It's absolutely fantastic' .' 'It's wonderful and well worth the wait' were typical of the comments being made.
Well done to all those who made this possible