After an incredible year of golf in 2016 just down the road at Carden Park, Illingworth Seddon Chartered Financial Advisors raised an amazing £8000 in charity donations for Claire House Hospice and the St. James's Place Foundation, which, we think you will agree, is a staggering amount of fundraising.
However ... it can be beaten – we are hoping that Tattenhall will enter a team!!
Our 2017 event, which once again returns to the immaculate Cheshire course at Carden Park Resort and Spa, is now well on its way. Our company, which is based in the historic Old Mill, is looking for the lovely folk of Tattenhall to join them this year and to get involved with a brilliant day of fundraising.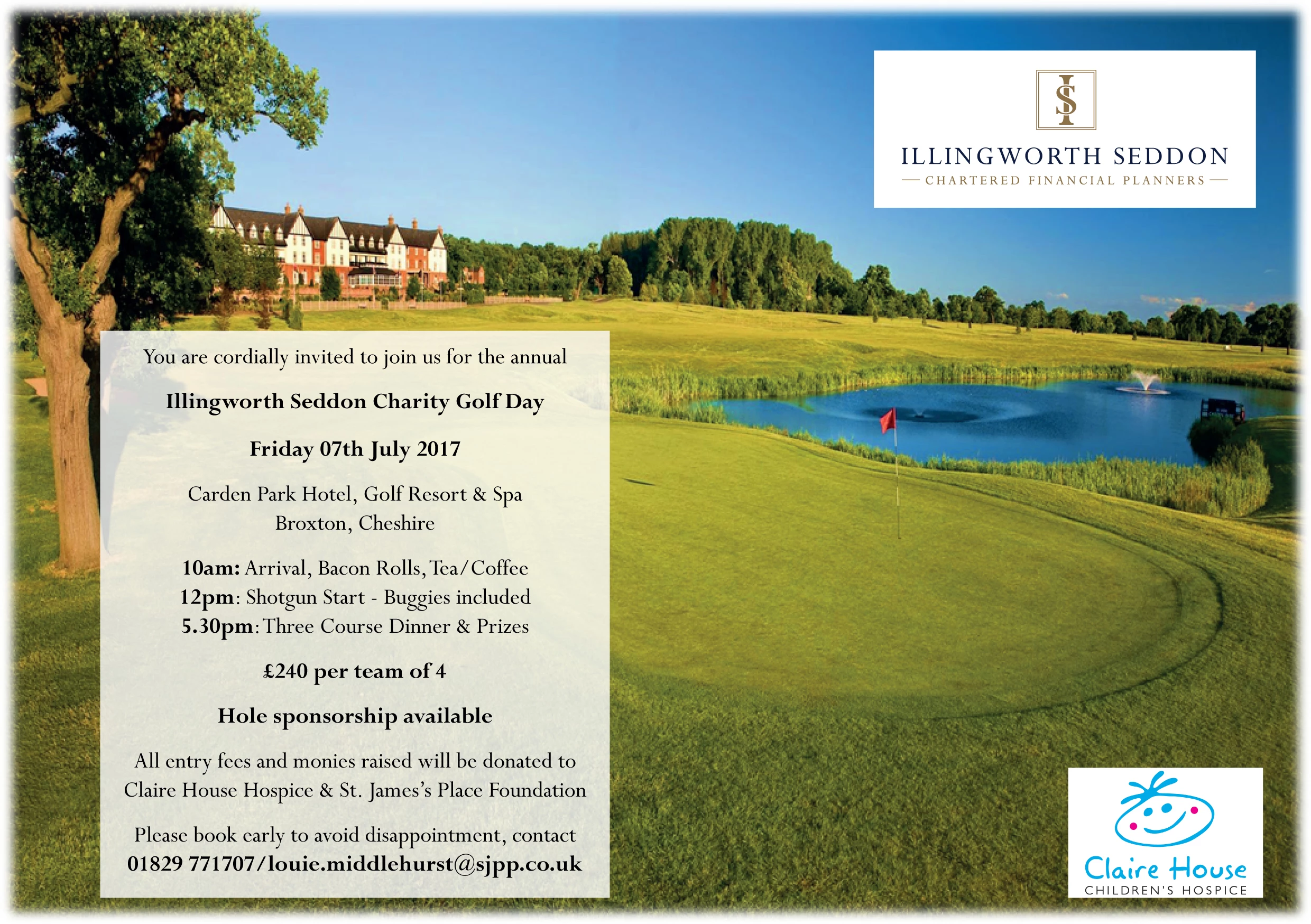 The date for your diary is Friday 7th July and it is a truly fantastic day which includes breakfast, golf, goody bags, a buggy for every player and of course a slap up meal with prizes to finish.
We have already filled most of the 18 slots which are available and we are expecting demand to be high for the remaining spaces, so please get in touch with Louie Middlehurst on 01829 771707 or email louie.middlehurst@sjpp.co.uk as early as possible in order to reserve your tee.
COME ON TATTENHALL – ENTER A TEAM!!