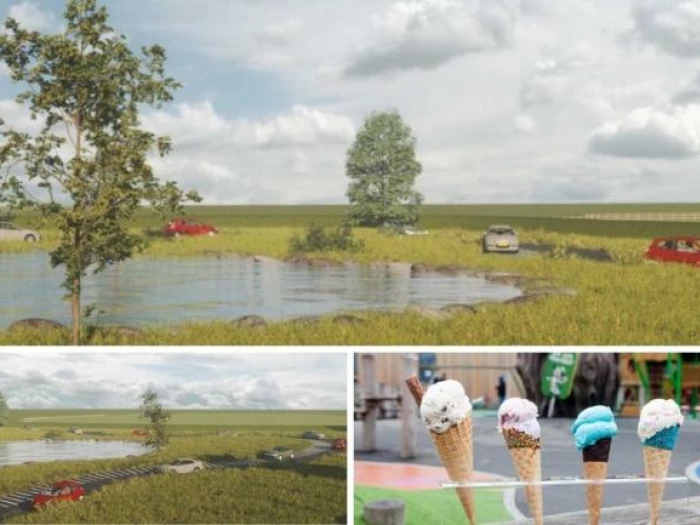 Our local Ice Cream Farm has lodged plans for a permanent 'drive-through' facility to help safeguard the future of the business, this in the light of the challenges presented by the Covid pandemic.
The application is to create a formalised and enhanced facility around a newly-formed, large wildlife pond site (a temporary drive-through facility was introduced last summer).
The site for the proposal currently comprises a hardstanding track which visitors can either walk around or enjoy a land train ride taking in the various small paddocks containing animals (see artist impressions to the right – click on images to enlarge).
The Ice Cream Farm wishes to upgrade and improve this existing part of the attraction to house the drive-through experience.
'The pre-booking system will have the ability to cap the number of visitors to the site. This will help to control the potential increase in traffic of the proposed development and enable visitors and the Ice Cream Farm business to meet government guidelines for social distancing through the Covid-19 recovery period'.
The consultation period runs until 8 February.