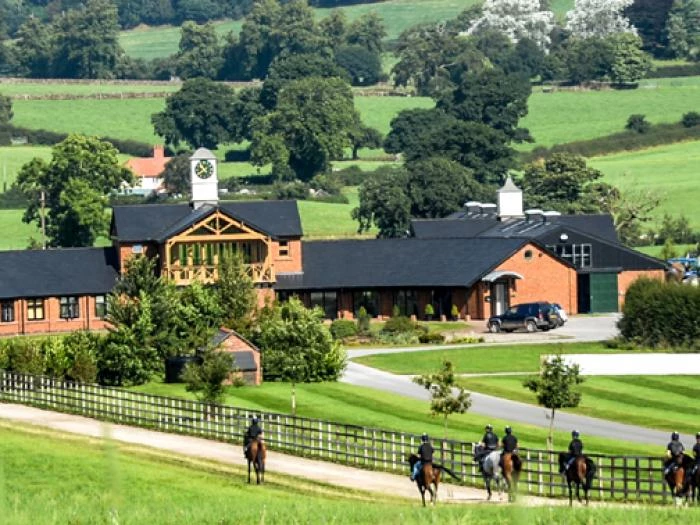 Local racing establishment, Manor House Stables, has been honoured as one of four finalists for theNational Trainers Federation Team Champion Award for all UK racing stables employing 40 or more people. This means that Manor House is judged to be in the top four employers in the racehorse training industry bringing great credit to all concerned. The concept behind the initiative is to
* Recognise the racehorse training yards with the highest standards of employee management
* Showcase the positive results of developing a team that works well together
* Spread the message about safe working practices
* Improve recruitment and retention rates by promoting the most successful management practices
* Encouraging their wider adoption among racehorse trainers.
Trainer Tom Dascombe and his team at Manor House Stables have enjoyed another successful year in 2018. They have come tantalisingly close to winning £1 million prize money for owners. With very few opportunities left before the end of the year the current total is just over £983,000 so the elusive million will have to be tackled all over again in 2019.
Owners Michael Owen and Andrew Black are delighted with the progress that has been made and stable jockey Richard Kingscote has joined in with another year when he has ridden more than 100 winners. Tattenhall's Deva Racing syndicates have participated in the success Tattenhall's Cheshire Equine Clinic veterinary specialists have been a key ingredient as well.
Manor House racing stables are "public", which means that the horses are owned by a wide range of owners who pay fees for the training of their horses. They have to compete with private establishments funded by kings, queens, princes and billionaires. A million pounds prize money sounds like a lot of money but owners will have paid more than twice that for the pleasure of ownership. Such is the financial basis of horse racing in the UK. Deva Racing's ownership model of 1/12th shares in a horse open up the pleasure of ownership to a wider audience. It is difficult to describe the satisfaction of finishing ahead of expensive horses owned by the likes of UAE's Sheikh Mohammed.
Racing stables in our area are significant employers as well as providing benefits for local businesses. Our local stables are putting Cheshire racehorse training on the map with style and panache.