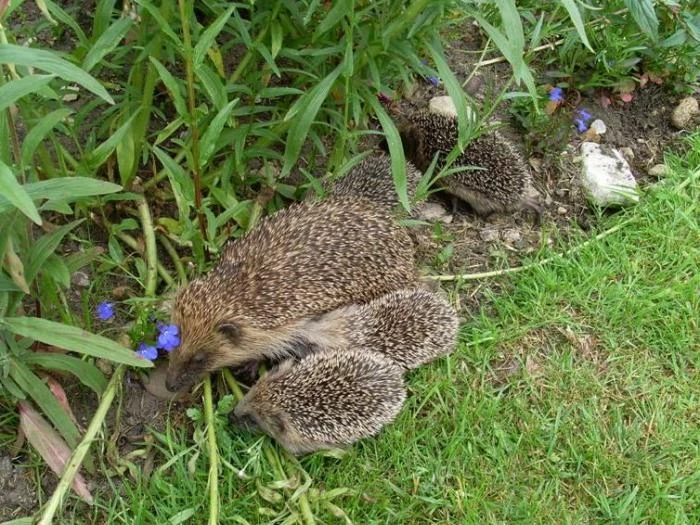 The website has received a couple of reports of the sighting of baby hedgehogs in Gardens in Tattenhall.
Last year, we reported on the rapid disappearance of hedgehogs in the UK, has there been a resurgence here?
Have you seen hedgehogs in your garden?
Now is the time to spot the babies, around 8-9 pm they will be seen wandering around. The mother will be off looking for food
Counting hedgehogs is difficult as they are nocturnal animals and roam over quite a distance.
In the 1950s it was estimated there were 36.5 million hedgehogs in Britain, but this was based on limited data and was probably an overestimate.
A more recent estimate in 1995, of 1,550,000 in Great Britain (England 1,100,000, Scotland 310,000, Wales 140,000), is more reliable. There is now evidence that numbers have been declining since then,, maybe by 50%.
We know that hedgehogs love gardens and we know what they need to survive and thrive in suburbia.
Useful tips for encouraging hedgehogs into a green space:
No single garden is large enough so make sure the hedgehogs can get through your fences.
A dish of fresh water into weather is useful
Avoid treating your lawn with herbicide
Pile up some logs in corners of your garden
They make nests from old deciduous leaves, moss and grass, so make sure you don't clear them all away – always check bonfires to make sure a hedgehog has not decided to hibernate there! Provide ramps for hedgehogs to get out of ponds, they are good swimmers, but need a way t o get out if they have fallen in!
Feed dog or cat food and never give milk or bread, it is poisonous to them! this will supplement their wild diet.
So let us know if you have seen hedgehogs in your garden
The RSPB has useful information on hedgehogs www.rspb.org.uk
Photograph from ' Hedgehog Street ' website www.Hedgehogstreet.org