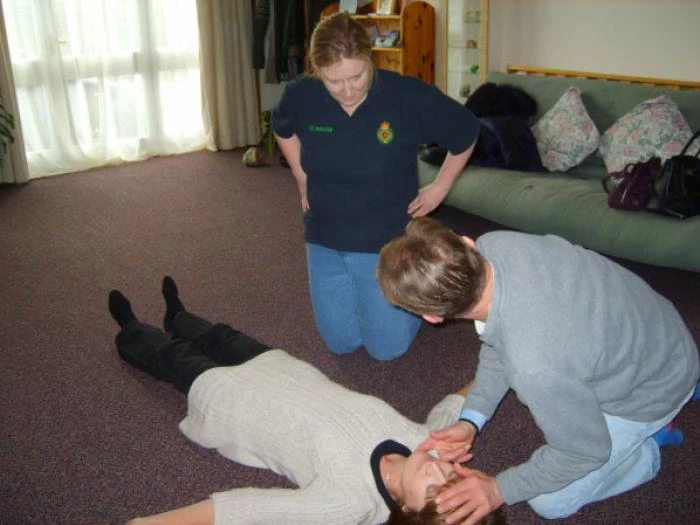 HeartStart Training
Saturday 26th January 2019 – 2.00 – 5.00 pm at The Studio
HeartStart schemes provide free Emergency Life Support (ELS) training in the community and schools.
They are aimed at the public and anyone from the age of ten upwards can attend and learn the complete range of ELS skills. To date 2.6 million people have been trained through HeartStart.
The HeartStart programme includes skills such as:
assessing an unconscious patient
performing cardiopulmonary resuscitation (CPR)
dealing with choking
dealing with serious bleeding
helping someone who may be having a heart attack.
Knowing what to do when someone has a cardiac arrest is important. If you can do CPR you can buy the time needed for professional help to arrive and save the life of your loved one. Being able to do CPR more than doubles their chance of survival.
The HeartStart course is designed to follow the current Resuscitation Council (UK) guidelines.
The course lasts for three hours including a tea break and is delivered by a combination of DVD learning, discussion and practical "hands-on" training. This will involve kneeling and lying and rolling on the floor, so participants are advised to wear appropriate and comfortable clothing. Please also be prepared to work in socks or bare feet as The Studio operates a 'no outdoor shoes' policy.
Presenter: Tattenhall First Responders
Maximum Class: 12 people
Cost: This training is provided free of charge – however any donations to Tattenhall First Responders would be gratefully received
Call the Studio to book your place tel:01829 771895