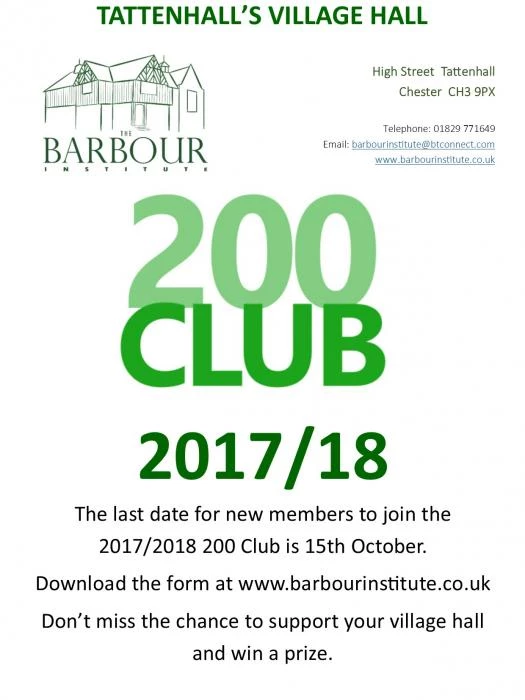 The Barbour Institute is an iconic building within our village and all profits from the 200 Club are ploughed straight back to support this much loved building.
For newcomers (and oldcomers) to our village, did you know:
The Barbour Institute is nearly 120 years old.
The building was converted into an Auxiliary Hospital during The Great War
When George Barbour died in November 1919, his obituary, which was published in the Chester Courant, stated that this building (bearing his name) has 'proved a much appreciated centre of social enjoyment'.
With this in mind, we ask you to support Tattenhall 200 Club and ensure that our Village Hall will be 'appreciated' long into the future.
Everyone has until 15 October to complete the application form which can be downloaded from The Barbour Institute website or CLICK HERE.