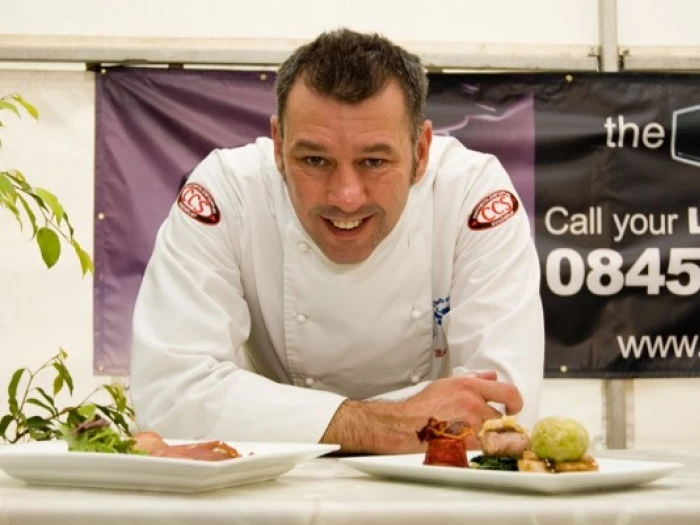 Award winning Master Chef, Brian Mellor, is hosting a 'Dine and Demonstration Evening' on 27 October between 6.30pm – 9.00pm.
Brian is a former Head Chef at BBC and Executive Chef at Granada TV. He has been involved in almost everything to do with food from cooking privately for celebrities and royalty to overseeing dozens of chefs in very busy restaurants.
Passionate about passing on his skills, Brian opened his cookery school in what was the former Harthill Village School. The building's doors were unlocked as part of a rural regeneration project, bringing the 150 year old school building back to life.
The Grade II listed building has been carefully renovated to retain its character and keep its place at the heart of the community: a place for learning, meeting artisans and discovering tastes. It is ideal for leisure cookery classes during weekends, team-building activities during the week and development days for chefs.
Give him a quick call on the number below – you might strike lucky with any remaining places!
Have fun.
Telephone: 01829 782097: