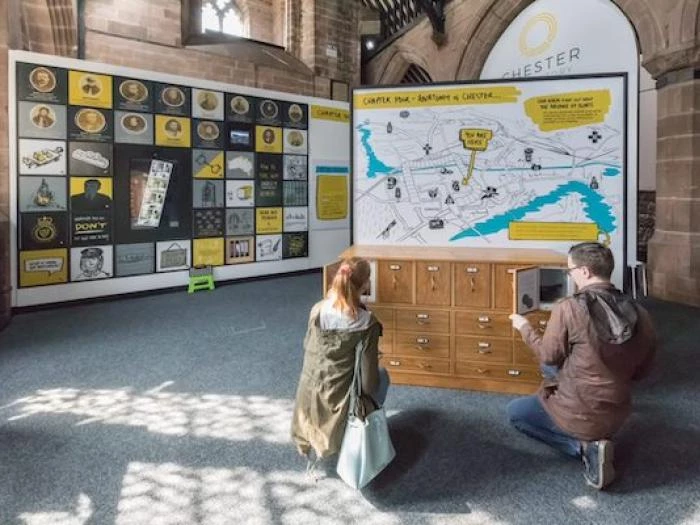 A time-travelling toilet, an interactive dance-off and a giant Rogues Gallery selfie device are just some of the fun activities that everyone can enjoy at Chester: A Life Story.
Situated on the corner of Bridge Street and Pepper Street, this brand new attraction tells tales of the city from the point of view of the people who live and have lived in it over the last 2,000 years.
Using interactive digital displays, touching real artefacts, grinding flour in a working mill and sticking someone in the punishing pillory means visitors of all ages can get a hands-on experience of life in this beautiful city.
And for the Whit half-term children from Chester, Ellesmere Port, Wirral and parts of North Wales this city centre attraction is opening its doors to them for free.
Young people aged between five and 16 can visit the multi-sensory Chester: A Life Story and not pay a penny, as long as they are accompanied by an adult who can provide proof that they live at a postcode which begins 'CH'.
This offer runs from Saturday 25th May until Sunday 2nd June 2019, including the Whit bank holiday Monday on 27th May.
Chester: A Life Story is open seven days a week, from 10am until 5pm.
More information can be found by visiting: www.chesterlifestory.co.uk