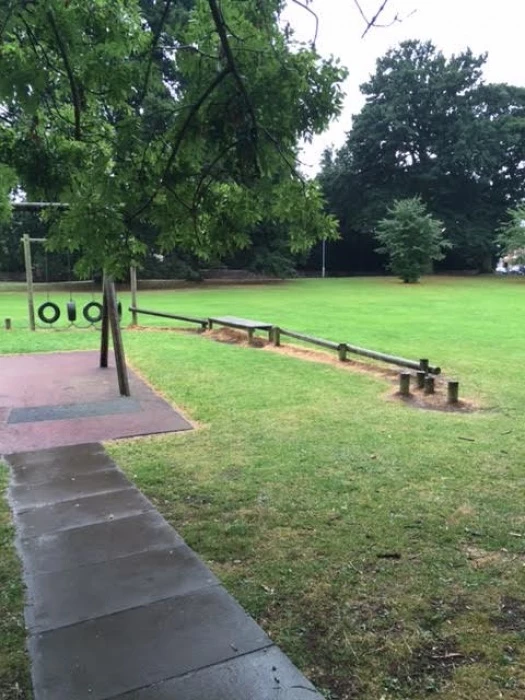 'Thank You' to one of our local residents who has sent in a photograph of the play area, around which maintenance contractors have used what appears to be a new method in grass management techniques.
Quite what herbicide might have been used and what the impact might be on our local wildlife has certainly crossed the minds of some residents.
This type of residual or contact spraying within the village certainly appears to be a new technique for the summer 2016.
Another Tattenhaller has also written in stating that the entire eastern approach to the village had been sprayed along the roadside verge whereas historically the verges were just cut at a very low setting.
It is great to see you engaging with 'Tattenhall Online' – keep those stories and photographs coming in!