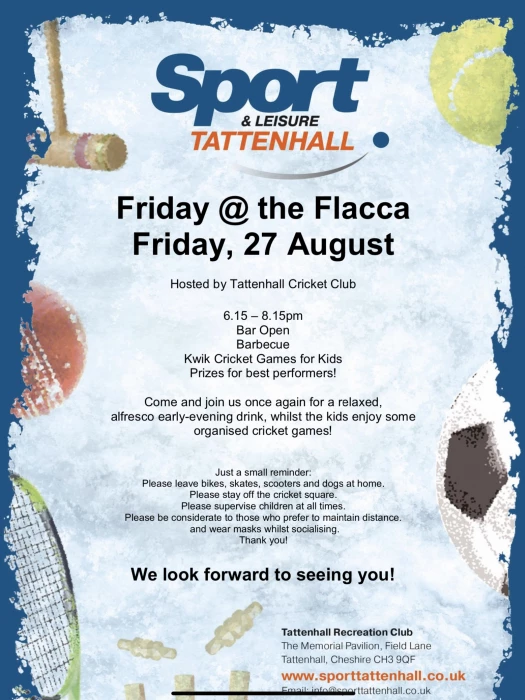 Friday @ the Flacca
Friday, 27 August
Sport & Leisure Tattenhall
Hosted by Tattenhall Cricket Club
6.15 – 8.15pm
Bar Open
Barbecue
Organised Cricket Games for the kids with prizes!
Come and join us once again for a relaxed, alfresco early-evening drink, whilst the kids enjoy some organised cricket games. Prizes are to be had!
Just a small reminder:
Please leave bikes, skates, scooters and dogs at home;
Please stay off the cricket square;
Please supervise children at all times;
Please be considerate to those who prefer to maintain distance and wear masks whilst socialising.
Thank you!
We look forward to seeing you!