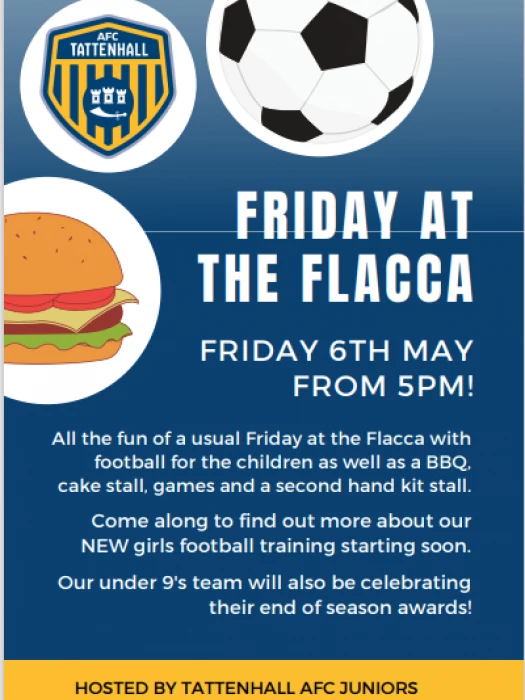 Friday 6th May
In addition to the traditional last-Friday-of-the-month Friday @ the Flacca, there is a Friday @ the Flacca Special this week .... hosted by Tattenhall AFC Juniors!
Join them from 5 pm on Friday, 6 May, at Sport & Leisure Tattenhall for barbecue, cake sale, games and second-hand stall, and of course an early evening al-fresco drink. All proceeds raised will go to the Tattenhall AFC Juniors.
And if you wish to find out more about Tattenhall AFC Juniors, in particular the start-up of girls' training, please go theFootball Section Sports Page
See you at the Club on Friday – the forecast is fine!
WeLoveTattenhall!