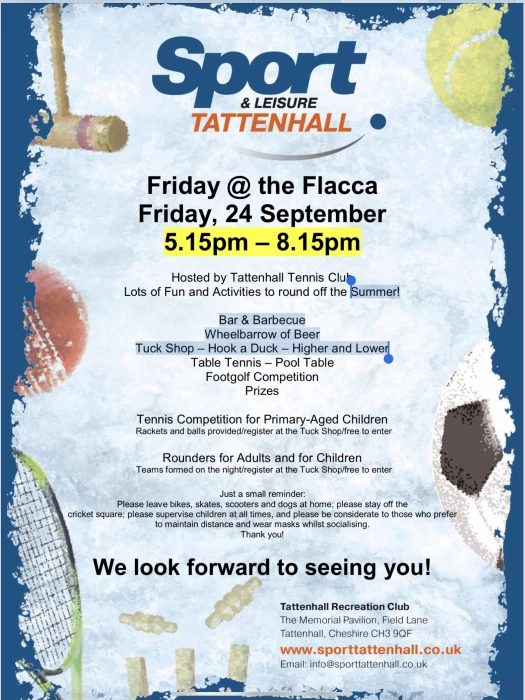 Friday @ the Flacca
Friday, 24 September
Sport & Leisure Tattenhall
With an earlier start time of 5.15pm!
Hosted by Tattenhall Tennis Club
Lots of Fun and Activities to round off the Summer!
5.15 – 8.15pm
Bar & Barbecue
Wheelbarrow of Beer
Tuck Shop – Hook a Duck – Higher and Lower
Table Tennis – Pool Table
Footgolf Competition
Prizes
Tennis Competition for Primary-Aged Children
Rackets and balls provided/register at the Tuck Shop/free to enter
Rounders for Adults and for Children
Teams formed on the night/register at the Tuck Shop/free to enter
Just a small reminder:
Please leave bikes, skates, scooters and dogs at home; please stay off the
cricket square; please supervise children at all times, and please be considerate to those who prefer to maintain distance and wear masks whilst socialising.
Thank you!
We look forward to seeing you!