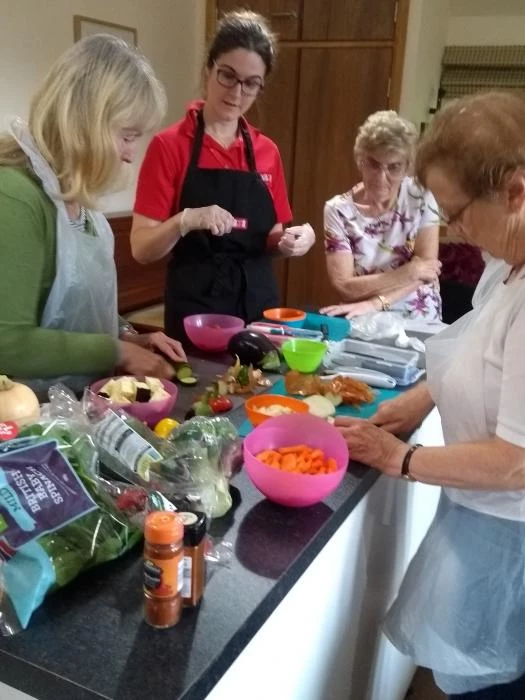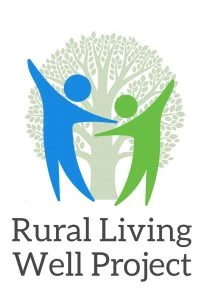 The Rural Living Well Project is an exciting new range of FREE activities and services promoting healthier lifestyles and improved condition management.
These FREE activities are offered right here in the village! Living in rural communities can be quite isolating BUT not here you shout!!
Your Patient Participation Group (PPG) is seeking to promote these activities on your behalf which will all be held in our brand new Community Room at St Alban's Church which offers perfect facilities, access and space.
The project includes:
Strength and Balance Exercise & Falls Prevention Classes – every Monday from 10.00-11.30am (doors open at 9.30am and tea and toast available)
Feel Good with Food - every Friday 10.00-11.30am – this member of the webteam dropped in this morning and everyone was busily preparing a wonderful vegetarian base sauce recipe – see image
Healthy Hearts exercise and nutritional advice
Diabetes Care and Living Well with Long-term Conditions
Additional healthy cookery classes and nutrition advice
Mental Health
First Aid Awareness
Beautiful Beginnings: healthy lifestyle in pregnancy and weaning support will also be available
Access to all activities is FREE and daytime and twilight sessions will be available.
The project is delivered by a range of health professionals and exercise instructors and most importantly will be shaped by YOU, the participants.